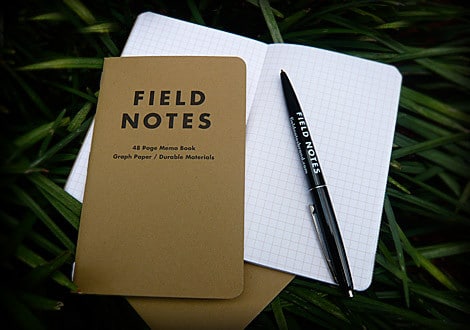 One of the most respected and widely-read independent travel and technology blogs online, foXnoMad reaches a collective audience of 11.4 million people annually. Since 2006, foXnoMad has been recognized by TIME Magazine, Lifehacker, Reuters, and Mashable to name a few. The foXnoMad audience are traveling, tech-savvy, independent people booking tickets and planning most of their trips, and tech purchases online.
[Read More / Advertise / Contact]
Partnerships, Media Mentions
You can find my writing in a few other places online and here are just some of them. I've written articles for online magazines like Lifehacker, Consumerist, Smart Money Magazine as well as print versions of PC World and WIRED. foXnoMad has also partnered with brands such as Dell, Audio-Technica, Thule, and Ford.
Press Mentions

Selected Interviews
Selected Guest Articles

Online Tools That Show You What to Wear And Avoid Local Faux Pas (WIRED)
How To Burn 60 Calories In Five Minutes Without Leaving Your Hotel Room (WIRED)
Good Bank Accounts For The Frequent Traveler (WIRED)
Effective Stealth Exercises That Won't Make You Look Like An Airport Weirdo (WIRED)
The Four Most Common Travel Tech Mistakes And How To Avoid Them (WIRED)
Five Reasons To VPN (And What That Means) (WIRED)
How To Mail Hard Copies When Traveling Without A Printer (WIRED)
Frequent Flyer Miles Could Be Useless Unless You Follow This Advice (WIRED)
Four Cities Where Off-seasons Are Arguably The Best Time to Visit (WIRED)
Airlines With the Best Stopover Deals (WIRED)
Three Books To Read To Help Focus Your Mind (WIRED)
Speaking The Same Language (WIRED)
Fun Ways Gadgets Can Entertain You During A Layover (WIRED)
Mobile Calorie Counter (WIRED)
Stay Connected: Three Ways to Get Online In Remote Destinations (WIRED)
Taking A Break from The Internet: Going Offline While On Holiday (WIRED)
Making the Most of Nap Time (WIRED)
Flying High with Brews And Booze (WIRED)
The Best Times And Places For Geeks To Vacation (WIRED)
Keep Up With Your Favorite TV Shows On The Road (WIRED)
Four Little Known Pilgrimage Sites For Sci-Fi Fans (WIRED)
Three Destinations You Should Go To Before Everyone Else Does (WIRED)
From the Diaries of a Traveller (The Messenger)
Sunday Featured Traveler: Anil Polat, Traveling in Northern Iraq (Everything Everywhere)
Television, Awards, Radio, Podcasts, Documentaries, And Other Selected Mentions

If you enjoy my writing and would like a guest post or to collaborate in some other way, please feel free to contact me.