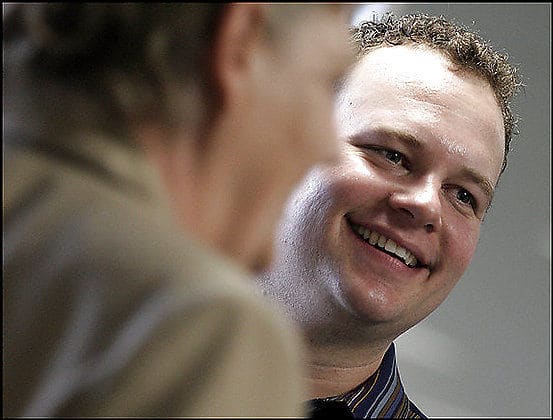 United Airlines recently began servicing flights from Washington DC to Beijing. For most fliers this type of news is at best a side note in a busy day of news about war, terrorism, or basketball. For airline "geeks" however, this is an opportunity to hop on the plane and be a part of this (minor) historical moment.
Most airline geeks don't even leave the airport – Andrew Gibbon (pictured) will fly around 7,000 miles and not even leave the airport when he arrives. Aside from frequent flier miles (Gibbons has redeemed thousands) there is no other substantial gain. Instead of taking a few days off to go to Cancun, he takes a flight half way around the world. (Don't forget United miles expire every 18 months if you don't use them.)
Gibbons is part of a subspecies of frequent fliers who chase inaugural flights because they adore airlines, airplanes, even airports.
With so many cheap flights, vacations, and tools out there, why wouldn't you want to stay even if it is only for a day or two. You did fly all that way, who not?