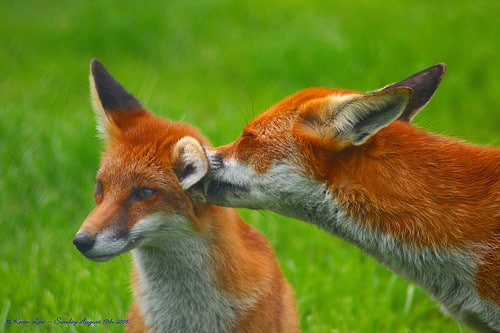 As always, you have been gracing foXnoMad with your insightful, clever, and helpful comments, adding so much more than I ever could to each post. Each month I like to take some time aside to highlight some of the best comments but know that I appreciate every single one.
Amy Q reminds us that while AT&T doesn't like it, tethering your iPhone can be a great way to get around flaky Internet connections.
I hope that you'll keep the comments and conversations coming. Myself and so many other readers learn, laugh, and benefit so much from your thoughts. They are invaluable and an integral part of foXnoMad. Thank you!
[photo by: law_keven (two foxes)]