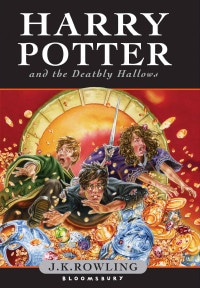 A 16 year old French geek boy is facing a possible lawsuit for violating copyright after translating and posting online the entire final edition of Happy Potter.
Many French readers already know how "Harry Potter et les reliques de la mort" — as it is titled here — ends. Le Parisien newspaper revealed it in an article it printed upside down.
It seems the boy was not seeking financial gain and just trying to give French readers a version before the official one comes out in October. Still no word on the Borat travel guide in the mean time – although there is a good chance we'll get to read 'If I Did It' by OJ Simpson later this year.