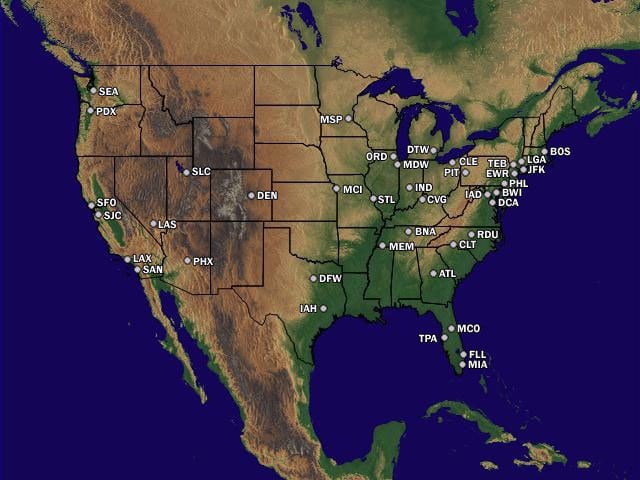 Check the flight delay status of major airports across the US with the FAA's Air Traffic Control System Command Center.
The map displays 5 colors representing each airport to quickly let you know if delays are 15 minutes, or several hours.
If you are the one departing, check the average wait time for a particular flight, and the current security checkpoint wait time. Those of you picking up can track flights for free, or take a quick peek at the status with the FlightStats gadget for Vista.