The next time you book a non-flight reservation with, protect your privacy by telling them you're an EU (European Union) citizen. EU citizens are given special privacy protections that prevents Orbitz from selling or forwarding on your information. US citizens don't enjoy these legal rights, but they can by clicking I am a resident of the European Union. The trick works since Orbitz doesn't verify the information.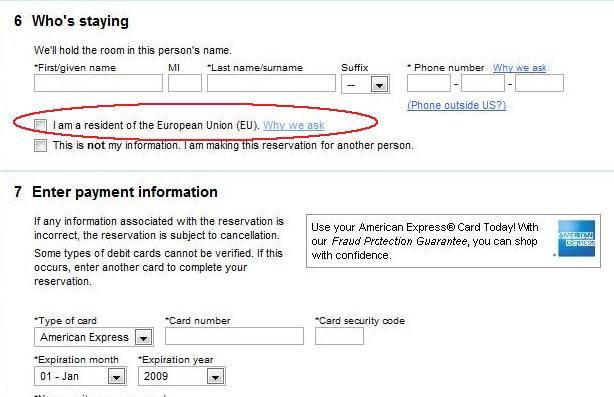 The explanation that Orbitz gives on their site: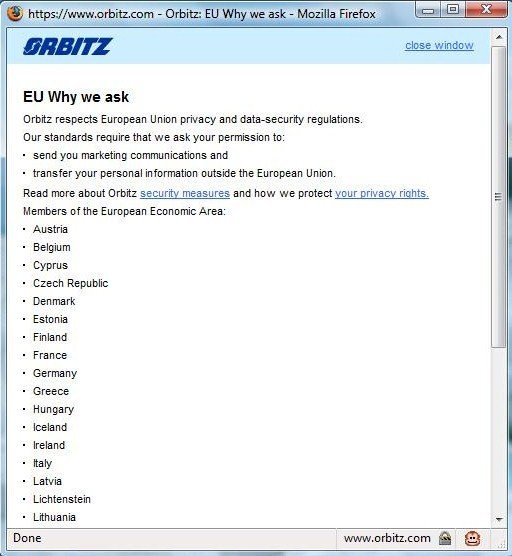 The global privacy rankings for Europe (except England) are better than in most parts of the world. Too bad Orbitz doesn't give US citizens the same courtesy.