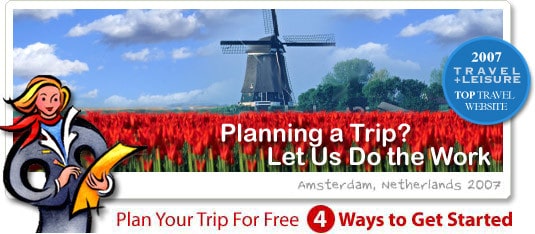 Plan an entire vacation from start to finish with Home and Abroad based on information about who and how you want to travel. Design you trip by telling H and A how important it is to you to see tourist attractions, relax, or gamble, for instance.
H and A will then dive deeper asking you a series of questions on the type of tourist attraction or adult hotspots you're interested in. The site creates a suggested itinerary with prices and a travel map of the destinations it picks out for you. The entire process takes about 3 minutes and is free.
Home and Abroad makes a great addition to Tripit, both of which make organizing a vacation less of a pain in the ass easier.