Can you imagine if someone did something like this at an airport? It's not as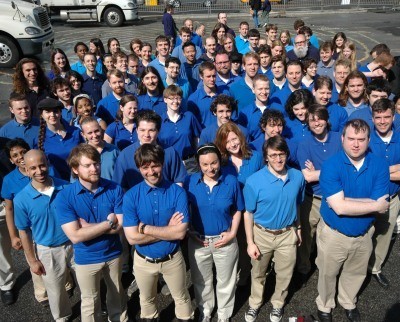 crazy as it seems.
Slavinsky wrote in to suggest I get either a large group of people in blue polo shirts and khakis to enter a Best Buy or a group in red polo shirts and khakis to enter a Target. Wearing clothing almost identical to the store??s uniform, the agents would not claim to work at the store but would be friendly and helpful if anyone had a question.
All in all 80 "employees" were asked questions, gave advice, and finally were shooed out by police. Think of the security ramifications – it seems as though we people still fall for the Trojan horse rouse (except the Turks) and all it takes are some lights on cars to get past presidential security.