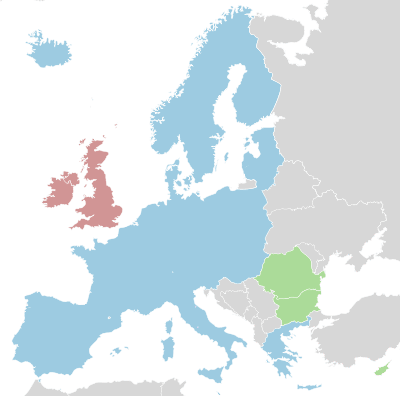 The border-free region of Europe expanded to several new eastern nations at the end of 2008. Known as the Schengen Zone, EU citizens and American tourists will now no longer be required to show a passport while crossing several borders.
This takes in a lot of inexpensive (relatively) destinations, including Slovakia, the Czech Republic, Hungary, and Poland.

The others joining anew were Estonia, Latvia, Lithuania, Malta, and Slovenia.
Tim Leffel's Cheapest Destinations notes that this arrangement so far doesn't include air travel. You won't need to show a passport if you'll be arriving by land or sea, but by air. Tourists should always keep their passports with them for identification purposes and in case a border guard is feeling grumpy on a given day. US citizens, if you've been slacking on getting your passports you can to expedite the process.