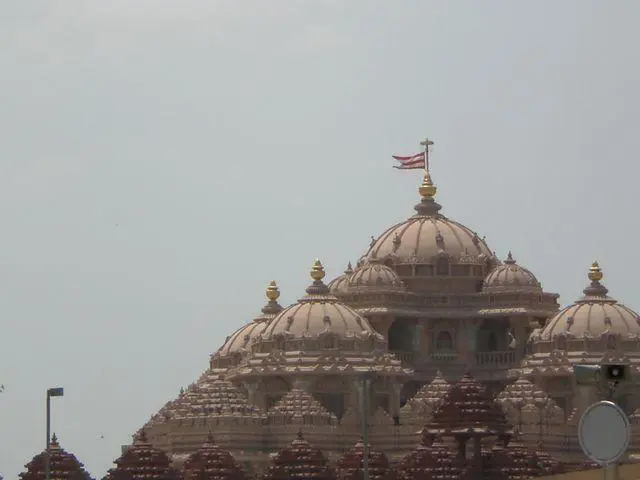 I was in complete awe and breathless at the sight of Akshardham Temple. It had been a long time since I was overwhelmed by such an impressive piece of architecture.
The Hindu temple complex, Swaminarayan Akshardham, is approximately 1 hour (via taxi) from the Indira Ghandi airport and free of charge for all visitors. The complex, on my itinerary as a "hopeful", left me speechless.
The exterior of Akshardham is covered with finely engraved statues of Hindu gods, animals, and holy people. The work done is detailed and no trip there is complete without a walk around the entire exterior. To make your way inside you must first leave your shoes with one of the workers, who hands you a metal number key for identification. The interior is no less spectacular, with similar carvings and large gold statues of various gods.
Unfortunately photographic equipment is not allowed past the entrance to the complex. In fact, no electronic devices, such as video cameras or cell phones, are allowed either. If you'll be going to Akshardham, I suggest you leave them at your hotel, otherwise you'll be leaving them with the staff there – something I wouldn't risk. Don't think about sneaking anything in either, the frisking at the entrance is thorough, even by Indian standards.
In the end, I was only able to get some grainy pictures from the parking lot as you can see above. The temple's website, does have some pictures, but only from the outside. Having been there, I consider Akshardham a "must" see if visiting Delhi, along with Chandni Chowk. My only source of disappointment what that is was built between 2000-2005 not 1305 or 1405 as the style suggests.