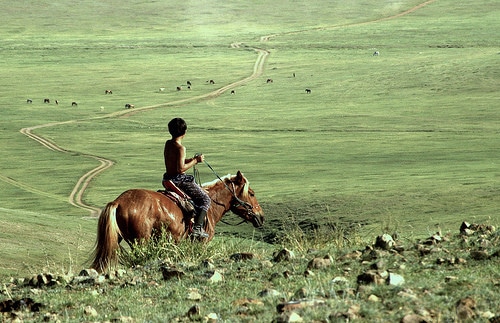 Reading and travel are two of my passions and it was fun to be able to put them together in a recent guest post I wrote about the book Long Way Round. It was a pleasure to write How A Long Way Round Shaped Travel for A Traveler's Library about how this particular book influenced my travels.
I originally heard about the trip (which book is based on) in a magazine my uncle handed me in 2003. The trip was still in the planning stages but it had me hooked and lusting for the road. I actually kept the magazine and still have it as a reminder of the joys of traveling, which can be easy to forget in the modern world.
A Traveler's Library is one of my regular reads and if you love books and travel it's an excellent site to keep up on. I hope that you'll read my guest post How A Long Way Round Shaped Travel and check out some of Vera's other wonderful posts.
[photo by: Fred Kranich]