It was very tough keeping up with the best comments this past September, there were so many helpful, informative, and hilarious ones! The comments are where foXnoMad comes to life – all because of you. I'll have a commenter prize again in the coming months but if you're willing to transfer your talents to video, you could be taking a free 1 week trip (anywhere you want) in my latest contest.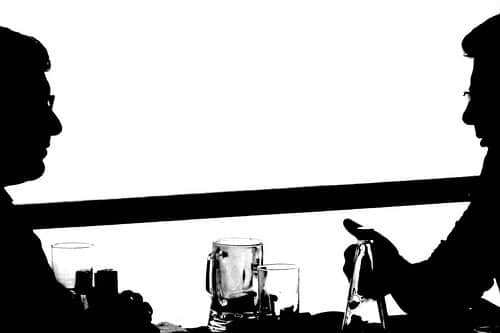 Are Kelty backpacks as big as they claim? I love the dedication of bakbubo to finding out.
Maybe having people in my travel photos isn't such a bad thing, thanks Barbara! (With a special nod to your Dad, many of us should ask ourselves this.)
For all of you flying across Europe with your pets, consider taking KLM for a stop in Amsterdam. JoAnna mentions the (rather awesome) fact that the airline has a pet hotel for layovers.
Thank you all so much for the comments and continued support. I'd like to mention again my Live The Backpacker Life Contest and hope you'll consider entering. I'll fly one of you for a week anywhere in the world you want. If I had the money I'd send you all, but for now I'll start out one trip at a time.
[photos by: greekadman (profile of conversation), kerfern (baby on a plane)]