There were a few close races last week as the poll numbers jumped around quite a bit. Lubeck gave one heck of a fight before bowing out to tournament favorite Istanbul; while again Florence and Rio quietly advanced to the the round of 8. You may have noticed the figures changed quite a bit at the end, that was because I had to remove a number of invalid votes (aka. cheaters). For the rest of the tournament you'll have to register to vote.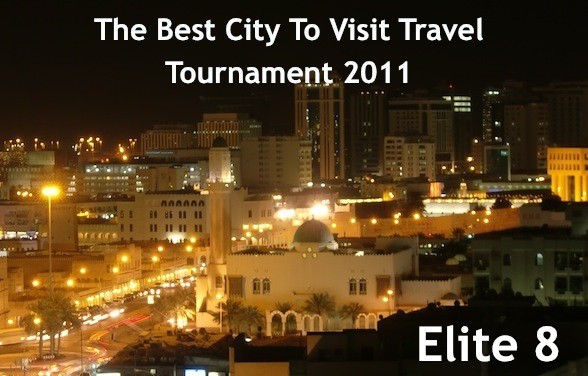 You MUST first register here to vote. (I'll delete all registrations after the competition.) We've got Europe, southeast Asia, South America, and the Middle East making this a well-rounded Elite 8. You have until this Sunday, March 27th at 12:00pm US EST to decide which 4 cities will remain. (Email and RSS subscribers will need to click through to this page to vote.)
You can view the entire tournament bracket in full size or click the image to view in wide-screen.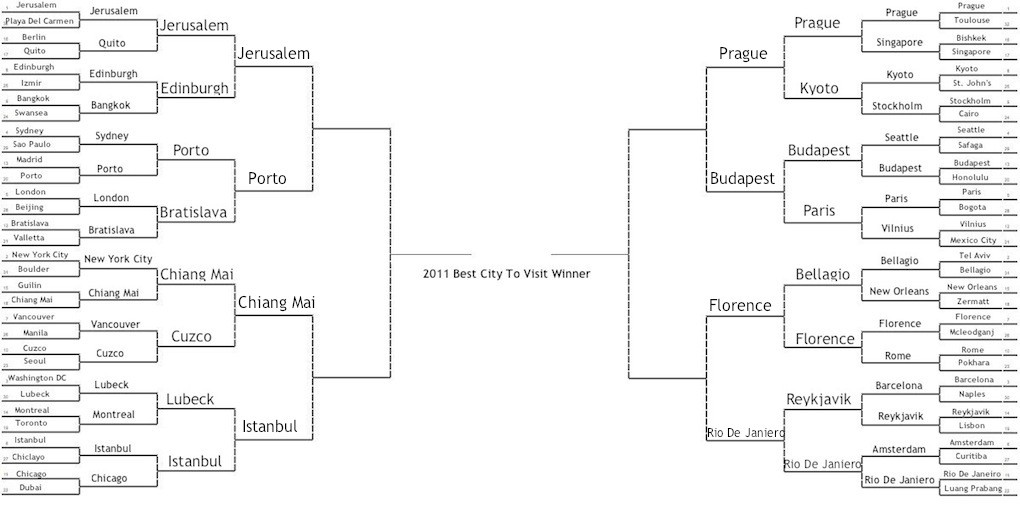 Good luck to all of the cities still left, getting this far has been no easy accomplishment! The Final Four and Championship will both be next week, kicking off on Tuesday, March 29th.
Don't worry if you missed this contest, I run several throughout the year. You can be the first to find out about the next one by signing up for my email updates, RSS feed, or bi-monthly newsletter.