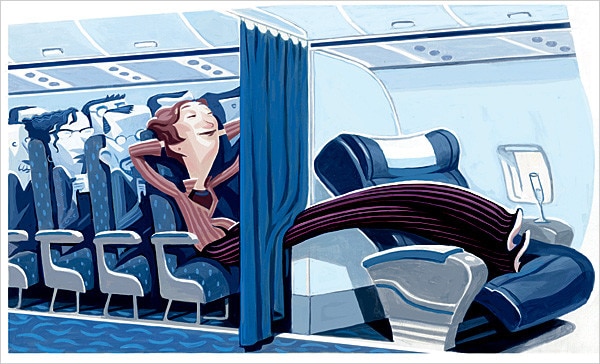 Most of us avoid flying anything other than coach unless the company is paying. The New York Times reports that the holiday season may be the time to upgrade.
With most business travelers on hiatus for the holidays, those cushy seats at the front of the plane can be relatively empty. Rather than give those seats away as upgrades, airlines have increasingly been trying to fill them with sales.
Frequent flyer miles are almost impossible to redeem for anything other than upgrades. Take advantage of sign-up bonuses, or if you already have a bunch of miles, redeem them before they expire.