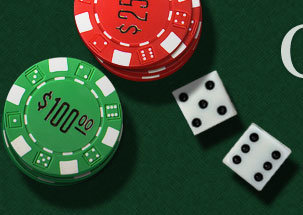 Hone your poker, blackjack, and German skills at www.casino.de. The English version of the same website also gives you the opportunity to practice before a real game in a brick and mortar casino or virtually online.
Many of these 'practice' and free online gambling websites are of course, looking for you to join or play on their alternative actual stakes sites. I believe this is to get around legal limitations, especially in the United States, but that doesn't make playing free online blackjack any less fun. Online Casinos (the English version of Casino.de) also offers tutorials teaching you the basics of the major casino games like roulette, poker, and craps.
Games are free to join and you can play against a computer or other humans online without worrying about losing a cent, since there is no money involved. Playing any of the games on Online-Casinos doesn't require any registration or personal information and you can play as much as you like and join a hand any time of the day.
Online-Casinos is well laid out and all of the free games offered can be found along the sidebar on the right-hand side. It looks like the German version of the site has more game options so lerne Deutsch.
This is a sponsored review of Casino.de.