"To awaken quite alone in a strange town is one of the pleasantest sensations in the world."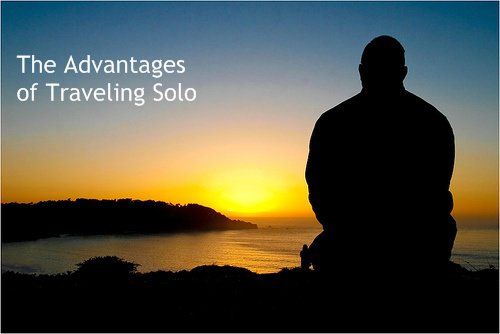 Making plans to take a trip leaving your friends, wife, or family behind can add new traveling experiences for even experienced travelers. There are several advantages that come together, when traveling alone, that only a solo trip can provide.
Your Travel Efficiency Will Quickly Increase – Being on the road by yourself forces you to be more aware of your surroundings, rely on quick wit, and pushes you to be travel efficient. You will plan and prioritize in 8 minutes with unrestricted flexibility (and much less stress).
Get Lost and No One Will Realize – Even the most experienced travelers (myself included) get lost – some of us more than others. Solo travel means that you can get lost and discover new things trying to find your way back to the right road, trail, or city without anyone knowing.
Meet New People – The lonely road makes us more social, ironically enough. Without the comfort of your own group, solitude forces the solo traveler to meet new people and strike up conversations.
Take More Risks – Normally being risky when traveling isn't good, although I've found when traveling I tend to take 'good risks' and you will too. Perhaps visiting a site I never would have, seeing where a taxi scam in New Delhi will take me,  or sleeping in an airport.
Appreciation for Home – Thoughts of missed loved ones and home combined with the increased awareness of traveling solo heighten your sense of what you've temporarily left behind and take for granted everyday.
In addition, as Darren of Travel Rants notes, you can expect to also,
Have to time to really think about your life and how you're living it
Traveling alone isn't much different than traveling in a small group, except that you are absolutely the only person you have to rely upon. Try to keep all of your belongings in a single carry-on and don't leave anything behind in the hotel. The toughest time you're likely to face is at meals, so upload a good eBook to your iPod to keep occupied.
[photo by: wanderinghome]