Heard about hostels but never stayed in one? In part 1 of this guest post, Hostel Bloggers runs down the basics so you'll know what to expect before you book your first stay in a hostel.
A Guide To Sleeping In Hostels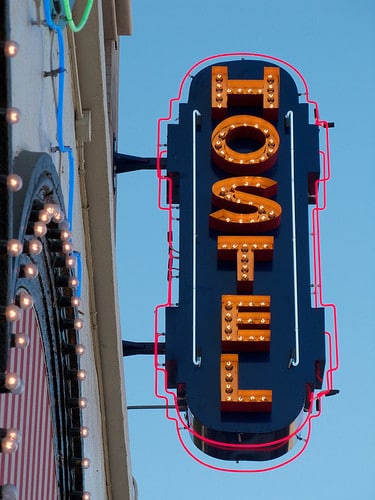 One of the most important considerations when traveling from country to country is where you're going to crash and rest your weary head. With all this talk of economic meltdown across the world, more people are looking to travel on the cheap, which has really put the humble hostel on the map.
No longer just for backpackers, you can find different types of hostel in destinations all over the world, from traditional youth hostels to the chic 'boutique hostel' aimed at a new breed of budget traveler who doesn't mind sharing rooms as long as the interior is cool, modern and stylish.
However, it can still be a bit intimidating sleeping in a hostel for the first time – what if all the horror stories about curfews and crowded dorms are true? For all the 'hostel virgins' out there taking the first steps away from faceless budget hotel chains, here's a guide to sleeping in hostels.
Booking a Hostel
The reason you often hear about bad experiences is that there are some hostels out there that take budget to the basic extreme. But the competition between different properties hoping to attract the flashpackers (tech-savvy travelers with more money to spend and higher demands) mean that good hostels now happily outweigh the bad.
The best way to make sure you stay somewhere that meets your needs is to book online with a reputable provider before you travel. Here you can see other guests' reviews, images, and (increasingly) videos of the accommodation that saves you having to turn up and take a chance.
If you prefer to be a bit more spontaneous, it's a good idea to remember that the best hostels book up quickly in high season, although large chain hostels (such as St. Christopher's) are generally a safe bet.
What Makes a Good Hostel?
When you're looking through the available accommodation, a 'good' hostel will tend to have a friendly staff and multilingual reception and no strict rules and curfews.
Other things to look out for include; a safe area for your belongings (lockers in each form, lockable wardrobe or a safe behind the front desk), clean bathrooms, internet facilities and sociable areas to relax with other travelers. Most modern hostels also have kitchen facilities, linen and breakfast available.
Tomorrow Hostel Bloggers will have more information on private vs. shared rooms, payment options, and some extra tips as finish up their guide to sleeping in hostels in part 2.
[photo by: 733.]