Three of the four remaining final four cities in the Best City to Visit Travel Tournament advanced by a single vote. Two surprise cities – Negril, Jamaica and Utrecht, The Netherlands – have advanced beyond even what the people who nominated them thought.
Let's see if they can upset the big (relatively speaking) cities standing in their way. Voting for the final two begins now and goes through this Friday, March 20th.
[poll id="34″]
[poll id="35″]
You can see the entire bracket thus far below (click for the larger version).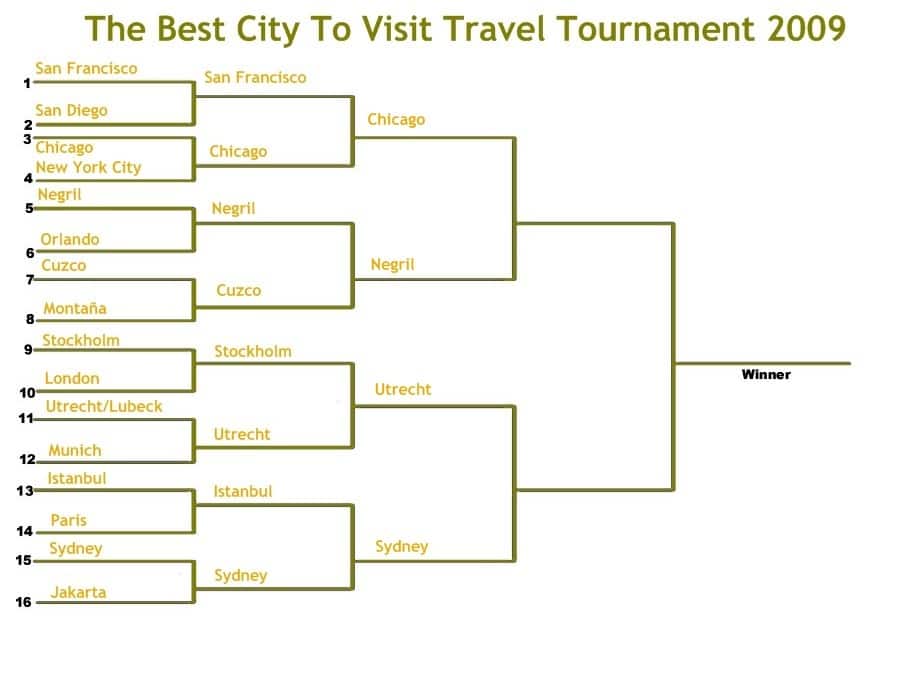 Missed this contest? I run a number of large and small contests throughout the year. Take a look at some previous competitions and prizes and stay tuned for the next one by signing up to my RSS feed or email newsletter below.