Yesterday, in part 1, Hostel Bloggers ran down some basic tips on booking and choosing a good hostel. Today, in the second part of their guest post they'll help you understand shared rooms, how to pay, and some general pros and cons.
Decide What you Want!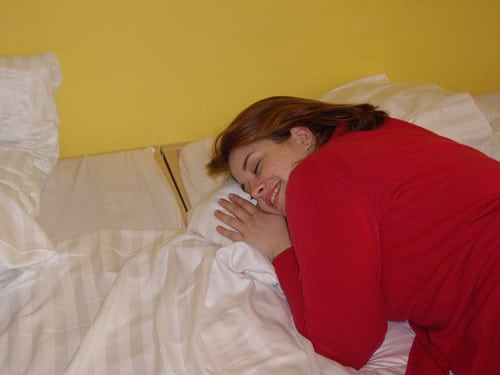 What really makes a 'good' hostel, though, depends on what you want out of the trip. If you're looking to party and meet new people, look for a hostel aimed at young travelers, with lots of social events.
Want a friendly, laid-back atmosphere? Then choose a smaller, independent hostel, which is less intimidating, especially if it's your first time staying in this environment.
Each hostel has its own character – so it's best to do a little bit of research to find the best place for you.
Private or Shared?
There are two different ends of the hostel room scale – from a basic bunk in a dorm with shared bathroom facilities to an en-suite private room or apartment with private living and kitchen space as well. Many hostels offer a range of mixed and single-sex dorms to choose from, and it's always best to double check that the shared rooms have single bunks if you don't fancy an unexpected bed mate…
Think carefully before choosing your room type to find the best value for money – you might like a bit of privacy on holiday, but do you really need an en-suite shower when you'll only use it a few times a day?
Dormitories can be off-putting as large groups of friends can be split up and, ultimately, you can't choose who you share with.
If other guests in your room are affecting your stay, you have every right to complain to the hostel manager – but in my experience travelers are usually considerate!
A Few Extra Tips…
Location, Location, Location
Sometimes the best hostels are outside the city center, and have far cheaper rates. If it's easy to get around the destination you're heading to, don't rule these out just on location.
What's Included
Check out what the hostel provides before you travel – some expect you to bring your own bed linen, towels and padlocks for lockers.
Cash or Card?
Small hostels often don't accept card payment, so make sure you have enough local currency to secure your room! Some properties may also require a deposit for security or keys, so it's always a good idea to be prepared with some cash, even if they will accept debit or credit cards for the total rates.
Pros and Cons of Hostelling!
Cons:

You can't choose who you end up sharing a room with.

There may not be anywhere to rest in the day if you're tired of sightseeing.

Facilities can be limited in comparison to large hotels.

Shared bathrooms can get crowded in the mornings.
Pros:
It's the cheapest way to travel!
Hostels typically have more character and atmosphere than budget hotel chains.
It's one of the most sociable ways to travel and make new friends.
Hostels on the doorstep of all the main sights are more likely to be affordable than hotels in these locations.
They're geared to money-saving, with free breakfasts (and lunch, if you grab a roll from the buffet), self-catering kitchens and handy advice from other travelers.
Hostels are designed for travelers on the go, so facilities can be more suitable, if not as comprehensive as hotels!
Hostel Bloggers is the London based voice of Hostel Bookers, a group of travelers immersed in the world of budget travel.
[photo by: gennie catastrophe]