Jeanine Barone is a travel and food writer whose work appears in numerous publications, from National Geographic Traveler to Travel + Leisure. Iceland is one of her specialties. Jeanine was kind enough to take a few moments to answer a few questions I had about traveling to Iceland and I think you'll find it very useful no matter when you may be visiting. You can read more from Jeanine on her travel blog J The Travel Authority, I hope you'll take a minute to check it out.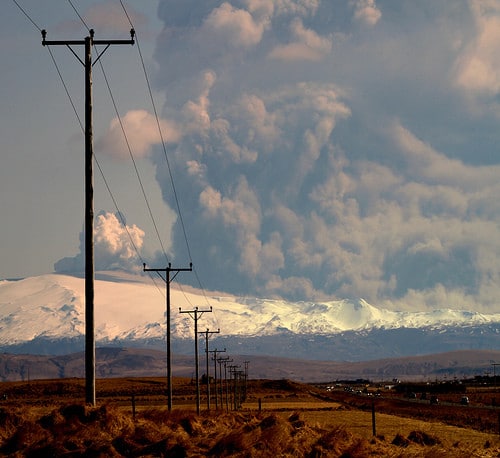 From what you've heard, what are things like in Iceland itself – aside from the delays, how has Eyjafjallajökull affected travelers in the country?
There don't seem to be any worries for travelers in Iceland, unless you are right in the area that's erupting. Life is basically going on as usual, especially in Reykjavik which is west of the volcano whose ash plume is blowing east. In fact, the Reykavik tourism people are providing a very cool Welcome Card that gives you access to all their museums, geothermal pools, buses and much more. Here are some videos of how travelers are enjoying their stay in Reykjavik. Interestingly, some say that they always wanted to see Iceland so the flight delays are now allowing that.
Plus, a lot of people may not realize that flights to and from Reykjavik and the U.S. are running normally. And, in fact, flying to Reykjavik from the U.S. is a "secret" way of getting to Europe, since Icelandair has flights to various Scandinavian cities right now — Stockholm, Copenhagen and Oslo, for example.
To keep track of the delays on various flights, check out Icelandair's website and also follow them on twitter @Icelandair.
Other than [jet] air travel, what are some of the alternative ways to visit Iceland?
Smyril-Line runs a small cruise ship between Denmark and Iceland. But it's only a once-a-week route and this Wednesday's sail is full.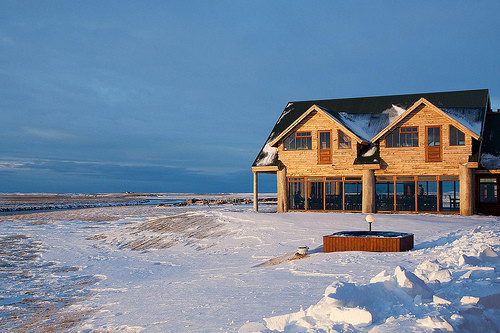 Do you have any best guesses on how the eruption might (if at all) actually benefit travelers in the coming weeks?
Aside from these disruptions in air travel, I think a good thing for travelers is that it puts Iceland on the tourist map for those who don't think about this lovely, picturesque country all that much. There is a boutique hotel (Hotel Skogar) at the foot of the volcano that will be a prime place to lay your head once things simmer down. Plus, their sister luxe property, Hotel Ranga, is outside of the evacuation zone, so it's up and running and offering helicopter tours over the volcano. You can see the volcano from the dining room windows!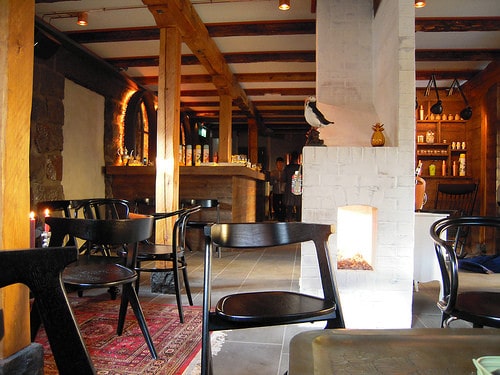 Any recommendations for someone who might happen to be stuck in Reykjavik now?

If I had to be "stuck" in a city, I would love it to be Reykjavik. Most tourists only come here as an all-too-brief stopover on their way to Europe, so all they ever see is Kevlavik Airport or the Blue Lagoon. And that's it. Reykjavik will delight anyone who loves art — they have some amazing exhibits from notable painters and sculptors (Reykjavik Art Museum) – and cuisine, among other things. (Their chefs are some of the best around, regularly garnering awards for their creative dishes.)
I'm particularly fond of these restaurants: The Fish Market, Dill, Vox, the Fish Company. Plus, if you're still stressed out about your delayed flight despite all this entertainment, I'd check out Blue Lagoon's downtown spa — not the one everyone ventures to that is closer to the airport. Here you can enjoy some of their signature silica mud treatments and even get a day pass for the health club that's in the same building. Not a bad way to spend your time while being "stuck" in one of my favorite cities.
This is the official tourist website for Reykjavik and it's chock full of information regarding the volcano as well as everything you'd want to know about fun things to do in Iceland's capital city.
Jeanine, thank you again very much for taking the time and getting back to me so quickly for this timely interview. Once you're done reading this interview you can learn more about this fascinating country by reading Jeanine's posts on Iceland at J The Travel Authority.
[photos by: Sverrir Thor (ash cloud), jasper wiet (Hotel Ranga), Mark Dalzell (Fish Company Restaurant)]