This is a guest post by Priyank, who keeps a detailed account of his travel stories and pictures on his blog: Final Transit. Having moved to Toronto from Mumbai, the greatest thing Priyank misses about his hometown are celebrations such as these.
Visiting Mumbai (India) this year? Looking for some crowd, chaos and color? Here are six wonderful festivals that will leave you overwhelmed.
Ganesh Chaturthi: When Gods Visit The Earth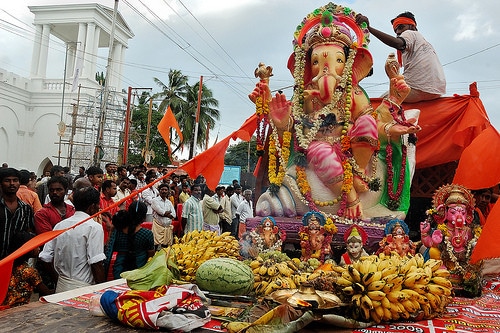 For this festival, people bring clay idols of Lord Ganesha, the patron God of arts and sciences, to their homes and community centers for consecration. The priests symbolically invoke life into the statues, and for the next ten days Ganesha is given the most generous treatment a guest could ever receive. Its time to eat delicious food, exchange gifts, visit friends and family and celebrate the presence of the divine guest. On the 11th day of the festival, people bid adieu to the deity. The statue is taken through the streets in a procession accompanied with dancing, singing, and fanfare to be immersed in a river or the sea symbolizing a ritual see-off.
Dates: Between August 20th and September 15th

Dahi Handi: Human Pyramid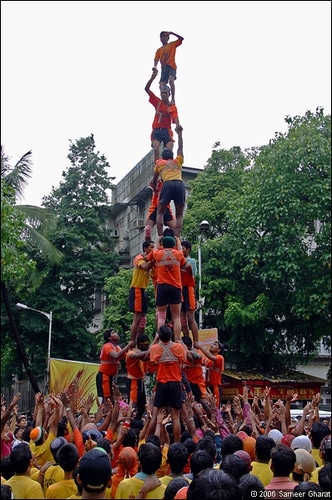 This festival, dedicated to the childhood antics and mischief of Lord Krishna, is about how tall of a human pyramid can you make before you are able to grab that pot of goodies hanging as high as 15m above ground. The higher the pot, the more valuable it is, and thus a number of teams vie for the prize. The highest I have seen is 8 levels, but that's normal!
Dates: Between August 10th and September 5th

Gudi Padva: Marathi New Year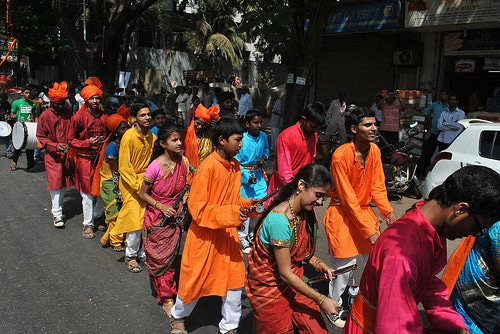 Welcoming the Marathi new year in a traditional style. This new year parade starts at sunrise (traditionally the day begins at sunrise, not at midnight!), travels through the main arteries and breaks into street parties.
Dates: Between March 5th-20th
Navratri: Nine Nights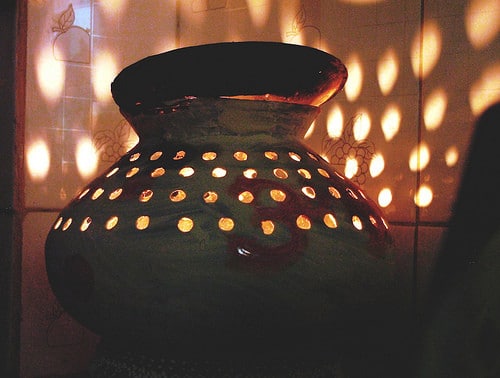 The festival of worship and dance, dedicated to Shakti, the feminine energy, lasts for nine nights. Public areas are demarcated for festivities that begin with worship, followed by two particular forms of dance.
Dates: Between October 5th-20th
Holi: The Festival Of Colors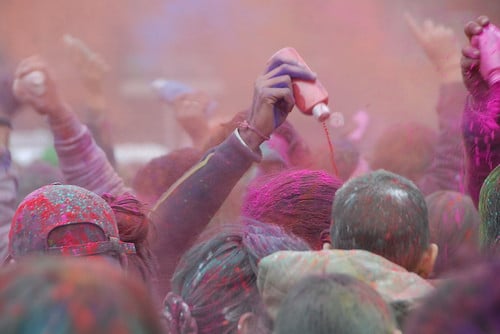 Welcoming spring on a full moon day, the festivities start the previous night with a bonfire, symbolizing the burning of hatred, evil and misdeeds. Fun begins the next morning when people dressed in white clothes throw colored water and powder on each other. Symbolizing the arrival of spring, and celebration of life, Holi brings a cheer to everyone, young or old.
Dates: Between February 20th and March 5th
Diwali: The Festival Of Lights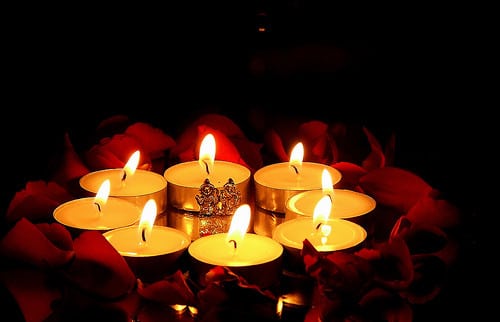 By all means, Diwali is the biggest, busiest, loudest and most colorful festival in India. Celebrations last from few days to a couple of weeks, depending on one's beliefs. Diwali is celebrated this through festive fireworks, lights, flowers, sharing of sweets, gifts, visits by family and friends, etc. While its easy to get lost in these extravagant celebrations, the philosophy of Diwali is essentially to raise the awareness within – by rejoicing in one's inner light and the underlying reality of all things and beings.
Dates: Between October 20th and November 10th
Why Does It Matter To The Traveler?
Festivals and their significance varies from state to state. All the ones listed above follow the Hindu (lunisolar) calendar, hence their dates on the Gregorian calendar might be off by few days. This is especially important to know if you are traveling on a day when a large number of roads are closed for celebrations, or if your sleep schedules are potentially disturbed by firecrackers and street parties. In any case, for travelers interested in doing something more than just sightseeing, these are some excellent opportunities to mingle with the locals and soak the real festive charms of India.
Thank you for the enlightening and colorful post Priyank. You can read more about Priyank's travels and see his photography on his travel blog, Final Transit.
[Photos by: thejasp (Ganesh Chaturthi), supersam5 (Dahi Handi), Preshit (Guda Padvi), vaidyarupal (Navratri), FaceMePLS (Holi), m4r00n3d (Diwali)]