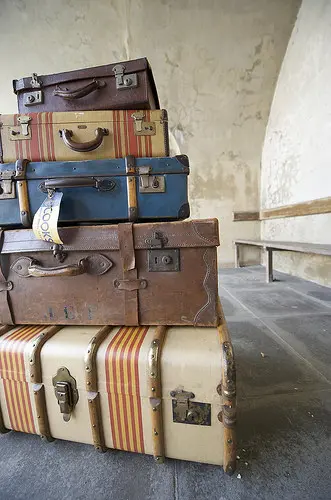 I was thinking of titling this post, "what type of backpack do you carry" (and I likely will ask this in a future post), but remembered in your comments that a backpack isn't necessary to be a backpacker.
So, I'm curious, what type of luggage do you typically travel with, whether it be a backpack, wheeled suitcase, or something else?
Right now I've got a Kelty Redwing 3100 that I use, a Wenger Synergy Backpack that keeps proving its usefulness to me, and an REI Travel Zip that fits inside of that. Please let me know what you travel with and I'll share some of the responses in an upcoming post. I suspect you've got an eclectic set of luggage styles and look forward to hearing what they are – as well as a bit about what's inside too.
[photo by: geishaboy500]