This is a guest post by Laura Pedersen, the author of Buffalo Unbound: A Celebation. When Forbes magazine recently ranked Buffalo, New York, eighth on a list of America's 10 Most Miserable Cities, former New York Times columnist set out to celebrate the people and places that make Buffalo an exciting place to visit.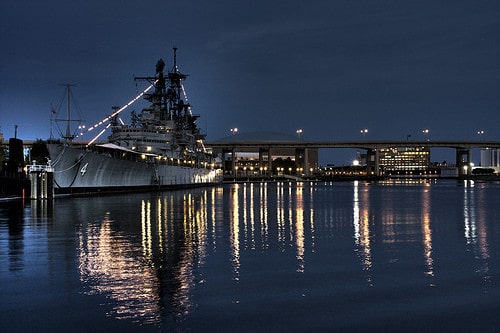 Buffalo is a city like Chicago or Manhattan in that it's easy to spend a week here and fill every minute of your time whether you're an art lover, foodie, sports fan, architecture buff, shopper, music aficionado, or all of the above. And that's just indoors. Buffalo also offers fishing, water sports, garden walks, boat rides on the Erie Canal, and every type of winter sport including broomball, ice sailing, shovel racing, and bike skiing.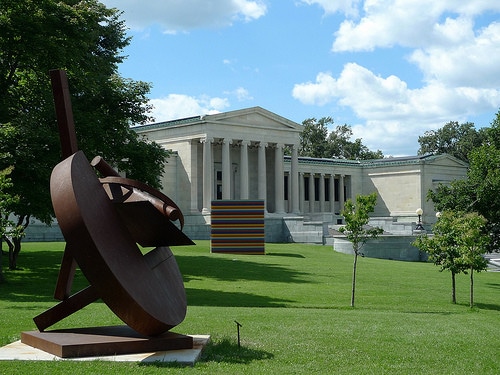 First, The Culture Vulture Itinerary
Start at the Albright-Knox Art Gallery with its world class collection of modern and contemporary art. Next day take in the Burchfield Penney Art Center featuring regional works including those of Charles Burchfield, famous for their phantasmagorical plots and undulating lines. And finally, the UB Anderson Gallery.
In order to properly discuss negative space, aerial perspective, and hierarchic proportion, you'll want to have lattes or peppermint chai at the cool cafes on Elmwood Avenue and then dinner in the hip Allentown neighborhood, among all the galleries and shops. Dozens of downtown theaters mount well-known works in addition to homegrown productions. And almost every Broadway touring show stops in Buffalo (usually at the famous Shea's Performing Arts Center) since this is a city where people come out for events no matter what the weather is like.  Kleinhans Music Hall, built by famous father/son architects Eliel and Eero Saarinen, is one of the best concert halls in the country, and home to the Buffalo Philharmonic Orchestra, which has won two Grammy awards and can be heard on the soundtrack of Woody Allen's Manhattan.
Lovers of fine architecture will also want to take in the magnificent art deco City Hall and Buffalo Terminal, Louis Sullivan's Guaranty Building (now called the Prudential Building), and the (count 'em!) five Frank Lloyd Wright houses. On the religious front there's Our Lady of Victory Basilica, which is guarded by four 18-foot high angels, contains two hundred French stained-glass windows, and has been recognized as one of the most beautiful cathedrals in the world.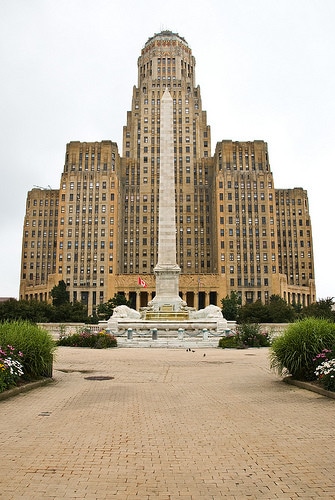 Bars, Music, And Dancing In Buffalo
Mark Twain once said that you can't throw a brick in Montreal without breaking a church window. The same is true in Buffalo if you include saloon windows. Buffalo has a last call of 4 AM so there's plenty of nightlife, including a thriving music scene. In addition to oodles of Bach, blues, brass, head-banging rock, indie pop, and hip-hop, one can just as easily find polka, barbershop quartets, square dancing, a cappalla, karaoke, and the chicken dance (mostly at weddings). Live music can be heard in Buffalo's hottest club-hopping neighborhoods — rowdy Chippewa Street, alternative lifestyle-friendly Elmwood Village, the college crowd hangouts on Main Street within walking distance of the University of Buffalo, and Hertel Avenue, where there's everything from smooth jazz to alt rock.
You can't enjoy good music without good beer, and Buffalo has never been known to let anyone go thirsty. Pearl Street Grill & Brewery along with our many local clubs and gin mills keep quality libations flowing in addition to providing a friendly and welcoming atmosphere. Where else can you become a regular in under an hour? Beer is also good for washing down local favs such as chicken wings, beef on weck, and souvlaki.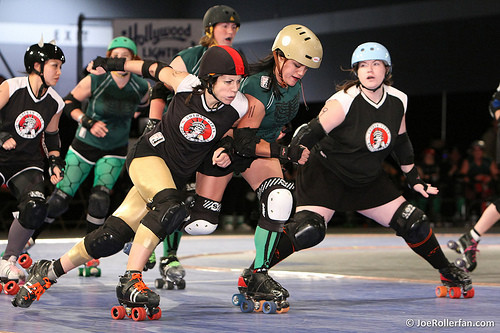 Buffalo Sports
If you're a sports fan then be sure to take in a Bills, Bisons or Sabres game. Or my favorite league, the Queen City Roller Girls, who describe themselves as "radical, free-thinking, free-wheeling women who love the smell of the rink and the feel of eight wheels under their feet." Halftime means a live rock band and dozens of loaves of Al Cohen's seeded rye break being energetically tossed into the crowd.
History buffs will want to stop at the recently renovated Wilcox Museum, where Theodore Roosevelt was inaugurated in 1901 after the assassination of William McKinley. Auto enthusiasts shouldn't miss the Buffalo Transportation Pierce-Arrow Museum. And there's plenty for the kids including Martin's Fantasy Island amusement park, the extensive and well-stocked Buffalo Zoo, planetarium, skiing and skating (lessons if needed), go-carts and laser tag. That wonder of the world Niagara Falls is only a twenty minute drive from downtown. Likewise, the wineries and famous Shaw Festival of Niagara-on-the-Lake, Ontario.
The reason you'll be able to pack so much in is that there aren't any traffic jams or long lines here. And as I say in my book Buffalo Unbound, it's known as The City of Good Neighbors for a reason — these are the kind of people who would lend you their last pair of long johns. Obviously, time spent sleeping in Buffalo is time wasted. The only thing to watch out for when visiting western New York is that you may not want to leave, because it's that good.
Thank you very much Laura for your inside look into Buffalo. You can learn even more about the city in Laura's book, Buffalo Unbound.
[photos by: anothersaab (Buffalo Harbor), mark.hogan (Albright-Knox Art Gallery), chrissam42 (Buffalo City Hall), Joe Rollerfan (Queen City Roller Girls)]