The preliminary round of The Best City To Visit Travel Tournament 2011 ended yesterday and your votes helped to rank these 64 cities from number 1 all the way down. Those ranks are what I used to determine the match ups for this first round – and there are some intriguing ones to vote for down below. There's the battle of the Canadas (Montreal versus Toronto), Olympics past and present (London vs. Beijing), and last year's champ Zermatt up against New Orleans.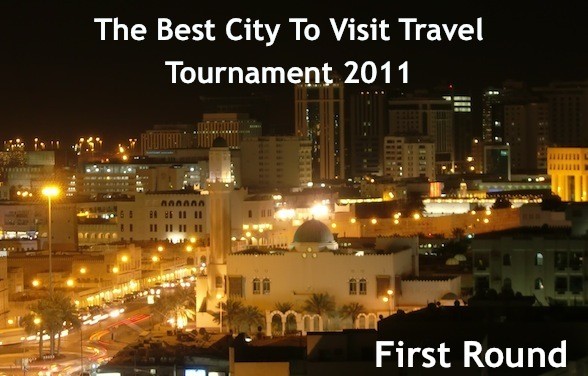 Cast your votes below before Monday, March 7th at 9am US EST – today there are 64 cities but once all is said and done in 3 days, there will be only 32. Your votes decide who moves on – good luck to all of the cities and contestants! (Email and RSS subscribers will need to click through to this page to vote.)
You can view the entire tournament bracket in full size or click the image to view in wide-screen.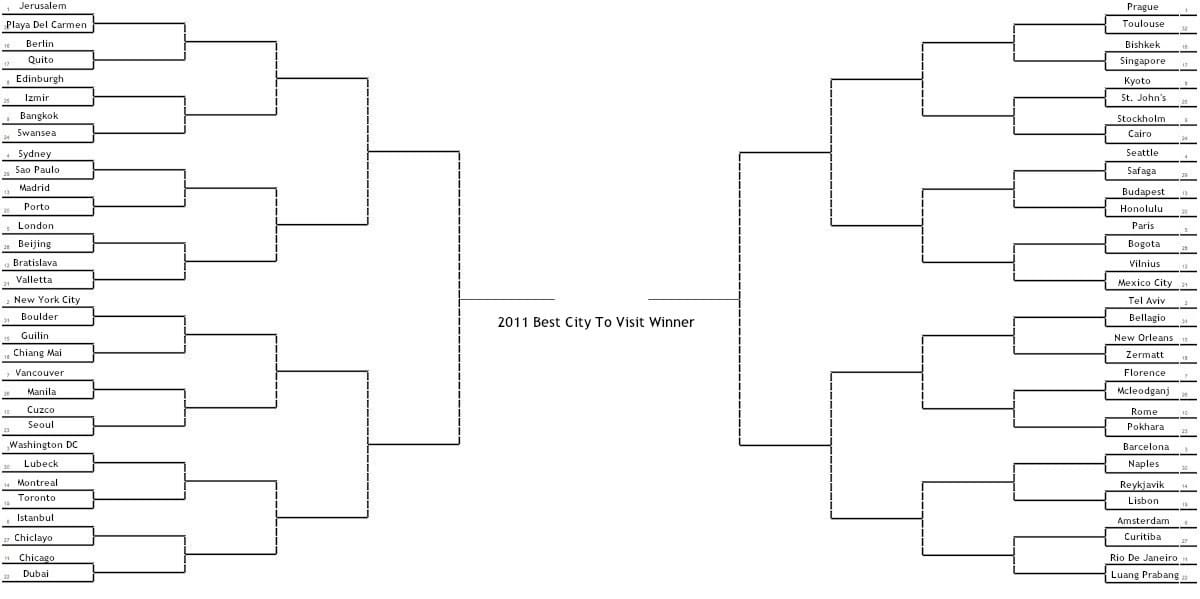 I will act as the tie-breaker in the event that any two cities end up with the same number of votes in this round. The second round of The Best City To Visit Travel Tournament 2011 will continue next Tuesday, March 8th.
Don't worry if you missed this contest, I run several throughout the year. You can be the first to find out about the next one by signing up for my email updates, RSS feed, or bi-monthly newsletter.