Today is a reduced version of the best comments from May. Yesterday, being Memorial Day in the United States, means that some 65% of you were taking it easy, and likely returning to school or work today. We'll all take it a bit easy today with some of the best of the best comments from this past month.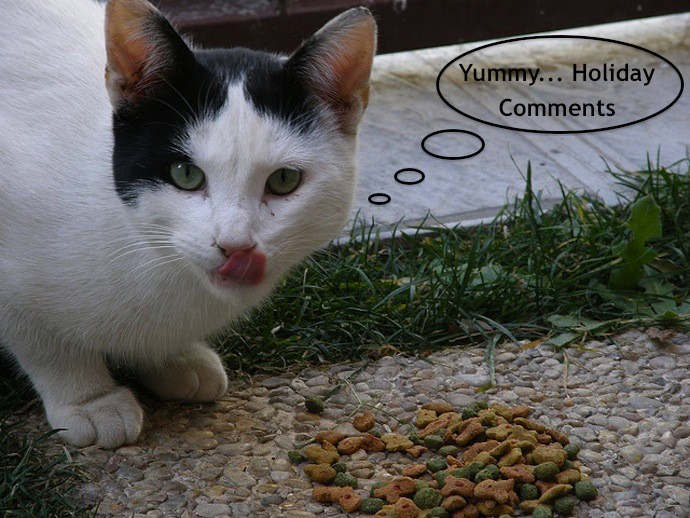 Amy turns irrationality into logic in this comment. Something to keep in mind if you're scared of flying, it might help reduce your anxiety.
A short but sweet read this month, it took me even longer than usual to put this post together. It wasn't easy to narrow down the comments even more, each of which I appreciate very much. Your comments are an essential part of this site, and without them things just wouldn't be the same.
Those of you who were in the US yesterday and celebrated Memorial Day, I hope you had a good one. Feel free to share how you spent your Memorial Day in the comments below, for those who might not know so much about the holiday that began in 1865.
[photo by: josago (cat eating)]