I hope it's been a hot start to summer for those of you in the northern hemisphere, it started off chilly for me in Vancouver, Canada only to heat up two weeks later in Valencia, Spain. The comments too have been equally scorching, here are some that will give you a sunburn if you stand too close.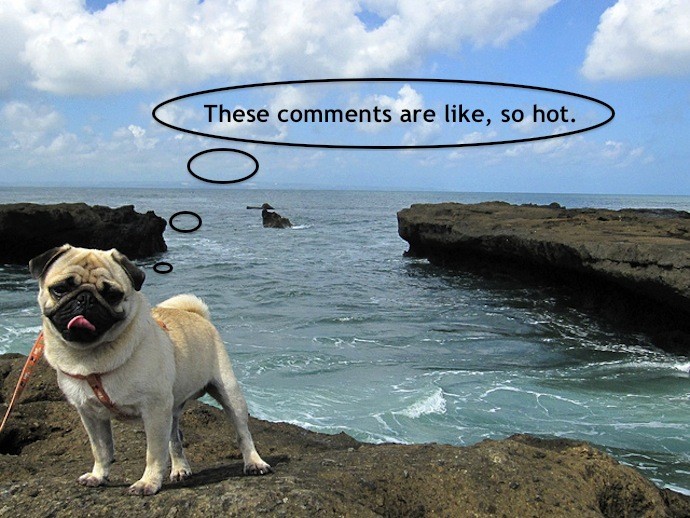 Imperator gives a good account of how tourism is often a first-aid kit for economies recovering from various social and political ills.
I can relate to Priyank on this one, it's taken a while for my parents to get exactly what I do for a living, though my grandmother…nowhere near close.
Thanks everyone for your helpful comments this past month. It's summer travel season in the northern hemisphere – so, where are you off to over the next few months?
[photo by: Catriona Ward (pug on beach)]