I'm convinced that Bulgaria is a travel victim of its own name. One that harks of stoic faces and cold wars; a country sandwiched in between some of the world's tourism heavyweights. The experiences travelers report from Bulgaria are equally polarizing, from fantastic to utterly disappointed; a blinding contrast few countries can contend with.
I fall into the camp that absolutely adored Bulgaria, a country so close to my own that I completely disregarded it; putting it well at the bottom of a very long travel list. As chance and travel conference would have it, I ended up in Bulgaria this March; completely caught off guard by what I didn't know and what probably keeps most people from visiting Europe's 15th largest country.
For More Than 700 Years, Bulgaria Was Nearly Twice Its Current Size
Present-day Bulgaria is well known for being conquered by armies as diverse as the Ottomans and Romans, however between 632 A.D. and roughly 1420, the first and second Bulgarian Empires were a regional power in the Balkans. From modern Greece to Ukraine, Bulgaria has been a cultural sponge on both sides of conquest.
Bulgaria like one giant Euro-Asian blender, something which you'll immediately see in all of the faces walking around the country. As diverse as the rest of its culture, Bulgaria is both familiar and distinct no matter what your travel focus is.
Bulgarians Play The Bagpipe
Although most commonly associated with Scotland, the bagpipe has its origins in the Middle East; something I had no clue about until the familiar high-pitched tones pierced my ears one night over a Bulgarian dinner. Known as the 'gaida' in Bulgarian, it's an integral part of the local folk music; albeit one that's completely unexpected.
Bulgaria Has The 2nd Most Mineral Springs In Europe
Only Iceland has more mineral springs than Bulgaria, whose capital city has 7 separate ones alone. The Sofia Public Mineral Baths are located in the middle of the city where you'll find (mostly) homeless people filling up and drinking from the free spring water available at the front of the building. If that's not enough springs for you, go to Velingrad 130 kilometers (~80 miles) south of Sofia – there are 90 there alone.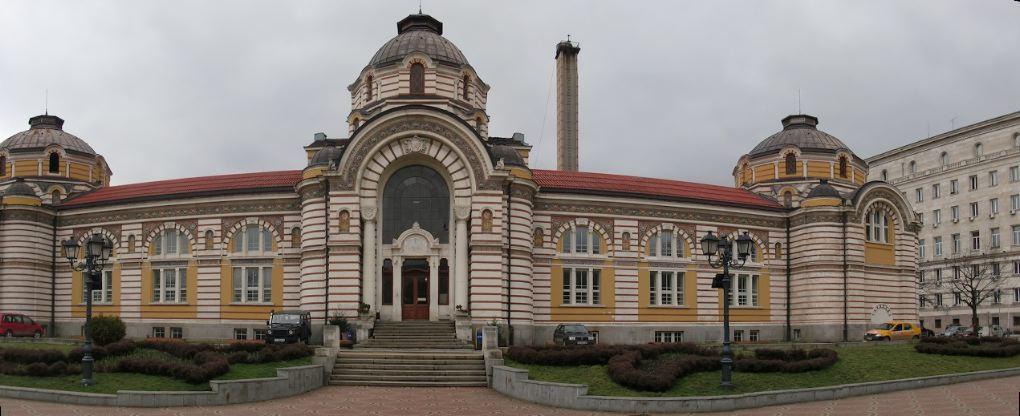 Bulgaria Isn't On The Euro
Despite being a European Union member as of 2007, Bulgaria is still using the Lev as its currency. It is rather inexpensive to eat and drink (especially that) in Bulgaria and hostel dorm rates float around $10-20 a night in Sofia. (Privates around $30 a day; I highly recommend the Art Hostel in Sofia if you're looking.) Bulgaria is expected to switch to the Euro at the beginning of 2013 so don't miss a good deal while it's there.
Bulgarians Nod Backwards
Even once you learn about it, you still might initially think every Bulgarian waiter is obnoxious — simply because they nod their heads side to side to mean 'yes'. The nod for 'no' is the complete opposite, up and down; which is all very confusing no matter how many times you're expecting it. The reverse nodding is one of the most difficult cultural idiosyncrasies I've had to assimilate. I guess some form of up and down head shake means 'yes' to me, no matter how many times I tried to train myself otherwise.
Love, Hate, Or Indifferent – Chances Are You'll Be Surprised
Whether it's the variety of foods you can't quite put your finger on, the bright colors of Martenitsa, or the fact that there is a giant mountain hanging right outside of Sofia, Bulgaria is a compact country that's disproportionately full of surprises. An tempting 8 hour bus ride from Istanbul or 6 hours to Bucharest, it's often the places that don't initially pique our interest that end up being the most interesting.