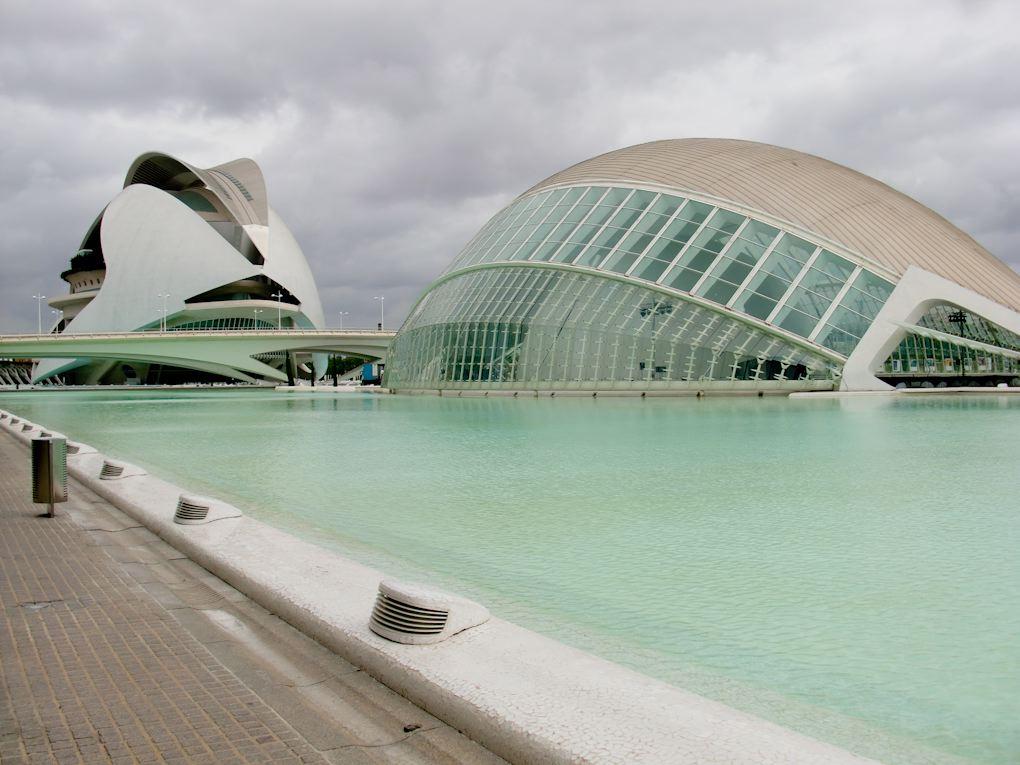 Prior to being invited to Valencia, Spain by Tour Spain and Valencia Tourism, I heard two versions to expect of this city that sits along the Mediterranean coast. An industrial town that wasn't easy on the eyes or at best a nice place to stroll around – neither incredibly enticing – maybe I would find some rustic charm upon arrival? Valencia certainly has plenty of that but it's the modern 350,000 square meter City of Arts and Sciences, which has revitalized Valencia's tourism industry that made me feel like a most ignorant and amateur traveler.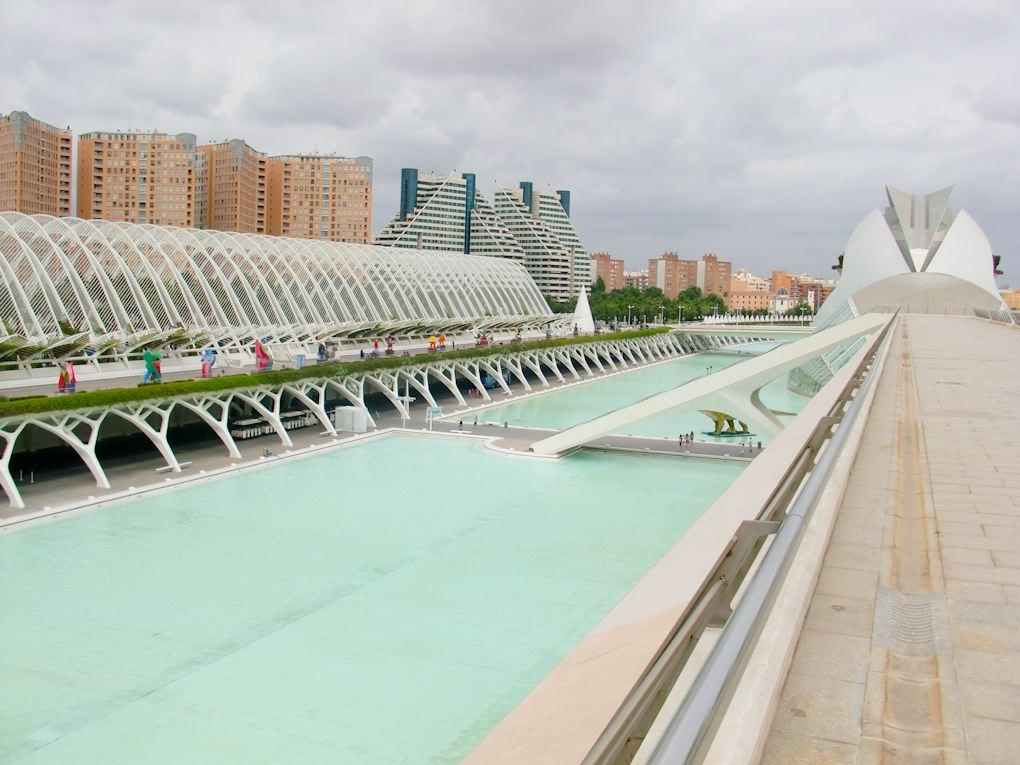 Ground was broken on the project in 1994 and construction was completed with the L'Agora in 2005. Since that time, Valencia has seen an increase of 1.2 million plus tourists annually, brought in part by the designs of local Santiago Calatrava and Felix Candela. The complex is made up of 8 futuristic buildings that are nearly impossible to comprehend the aesthetic perfection of – even as you stare right at them.
Within the company of ancient marvels like the Taj Mahal, Great Pyramids, or the Hagia Sofia even, the City of Arts and Sciences has to be one of humanity's most impressive architectural achievements. Personally, it's the most incredible architecture I've ever seen. There's no better way to describe it than to say it just makes you feel good. And, to take a leap, there's the powerful presence of Calatrava's hometown pride somewhere embedded in all that concrete and steel. (Except for that awkward dinosaur somebody decided it would be a good idea to plunk down in the middle of that pool above.)
Similar to Istanbul's Basilica Cistern, it's impossible to get a bad photo of the City of Arts and Sciences. Yet, unlike the Basilica, there are a lifetime's worth of angles to shoot from. I mean, I'm practically gushing like a teenage girl at a Justin Bieber concert at this metal-marvel plaza whose buildings house cinemas, operas, and one impressive aquarium.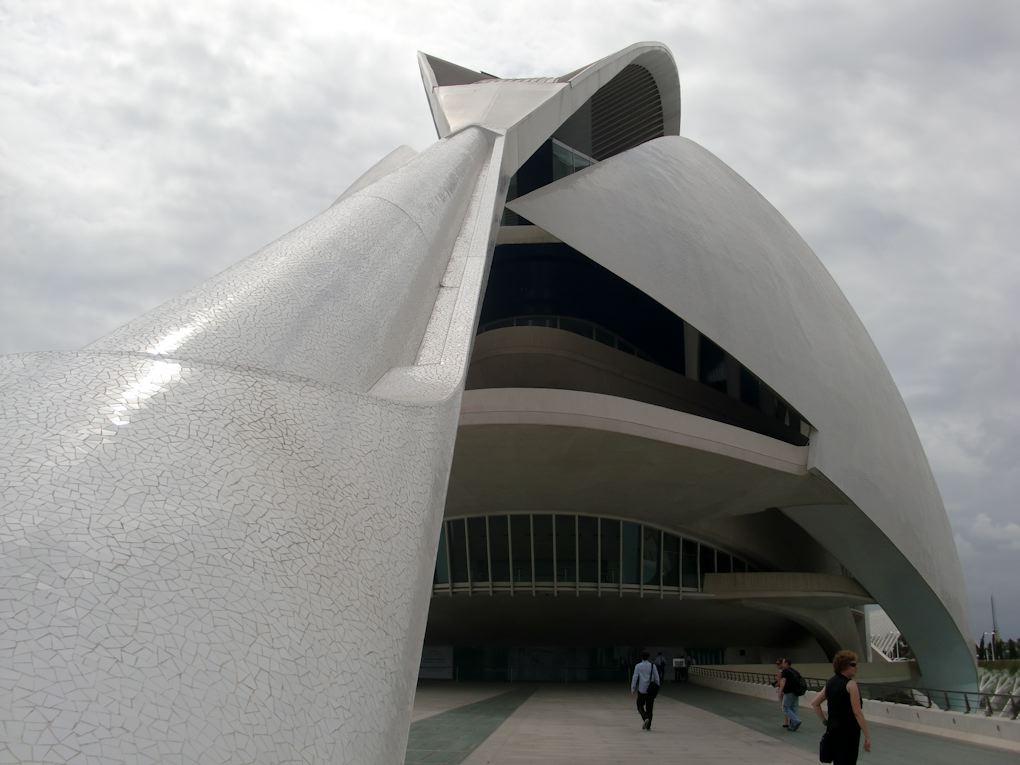 Entry into each of the building vary as each serve separate functions. Prices generally run about 7-30 Euro per building, or you can get a combined pass for all for about 37 Euro. If you're pressed for time though I'd recommend the Principe Felipe Science Museum (shown below) for those of you with kids or young in spirit; it has interactive exhibits about things from space travel to the physics of the comic book world.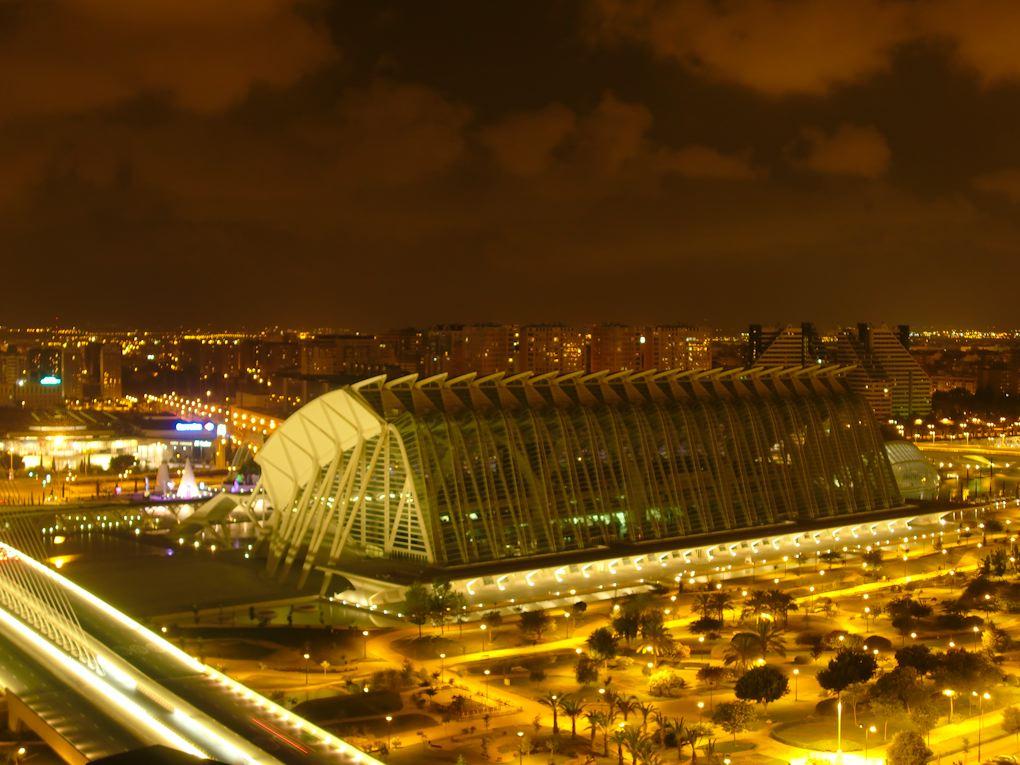 Much of Valencia's rural outskirts, along with residents, were moved out in preparation for the City of Arts and Sciences. The only things that remains of those old cottages and farmland are the occasional water pumping station, all of which are protected by the local government.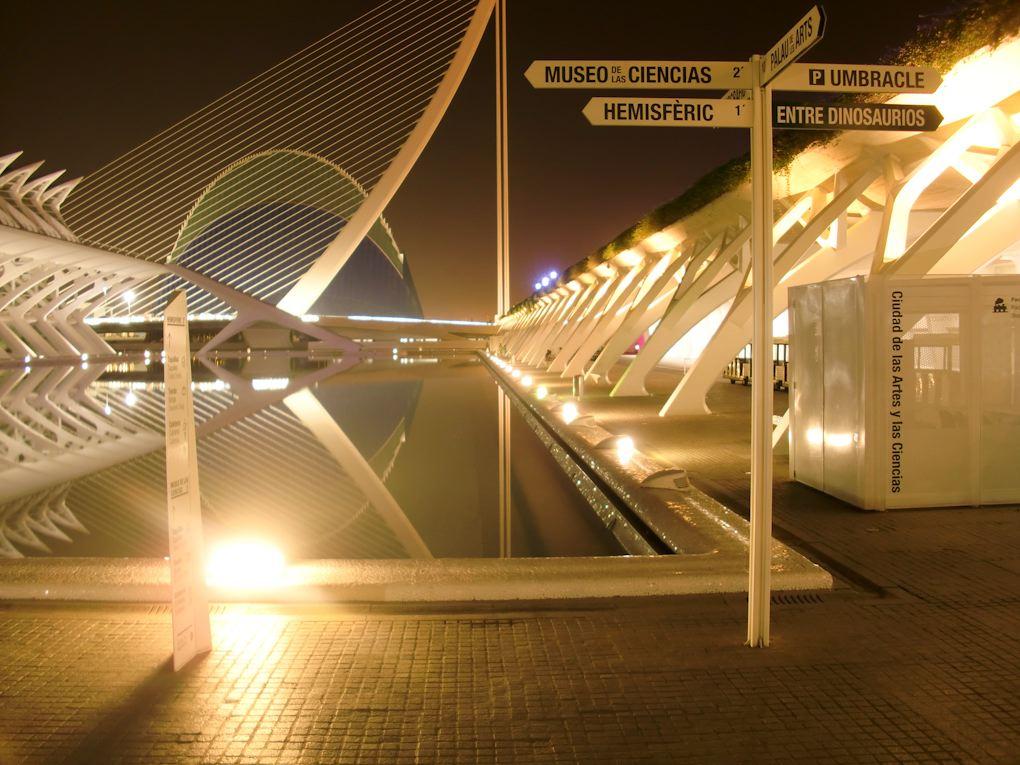 In a part of the world where so much of the tourism focus goes into the old and the ancient, Valencia's City of Arts and Sciences does what so few tourist attractions can. Rather than making you feel humanity's best days are behind us, the behemoth City of Arts and Sciences subtly gives you a nostalgia about the present and hope for the future to come.
You can see the rest of my photos from Valencia in this gallery here.