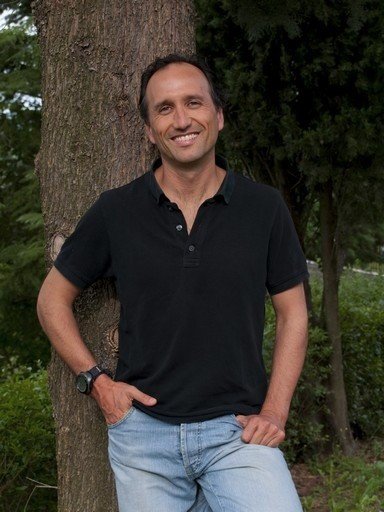 Francis Tapon is the first person to do a round-trip hike on the Continental Divide Trail and has backpacked over 20,000 kilometers since he made a life-altering decision after earning his MBA from Harvard Business School. Recently Francis spent 3 years visiting Eastern Europe's 25 nations and has released the ebook version of his upcoming hardcover, The Hidden Europe: What Eastern Europe Can Teach Us. Francis was kind enough to send me a copy and I'm glad he did.
The Hidden Europe: What Eastern Europeans Can Teach Us
Eastern Europe has something of a travel-image problem and often is seen as bland or a gray spot on the map. You may be wondering if a travel book about Eastern Europe could be interesting beyond a superficial level – and I was skeptical too – as it turns out, The Hidden Europe is one of the most interesting books I've read in a long time. Beyond interesting, the book is ultimately about a journey, one with a very specific purpose, to learn why engineers are the Lady Gaga of Hungary and what we can learn from the least serious Muslims in Europe. (And no, he's not talking about Turkey.)
Francis is able to weave humor, history, and himself in such a way throughout the pages that you don't realize just how much information you're absorbing. Over each of the 25 chapters you feel as though you're getting to know individual Eastern European countries (with some you might not expect, like Finland) as personal friends.
The Hidden Europe is extremely detailed, incredibly well-researched, and in no way a "things to see in Bulgaria" type book. Francis works from various angles, through the nerdiest country – take a guess – and details the lessons we can all learn from their tax structure, for instance. The facts inside The Hidden Europe aren't of the "oh, that's interesting" type but more of the "wow, I had completely no idea" variety, over and over again. And the experience doesn't stop there, Eastern Europe's influence goes well beyond its borders. The Hidden Europe: What Eastern Europe Can Teach Us can help you learn some of its finest lessons.
The Hidden Europe: What Eastern Europe Can Teach Us ebook is $7.99 and available now. The hardcover will be released on December 12, 2011 and is available for pre-order on Amazon.com. (Francis Tapon will also be donating 15% of the royalties to 3 non-profit organizations outlined in the book, including Wikimedia Foundation and Kiva.org.) I can't recommend this travel book enough, it's a wonderful read.