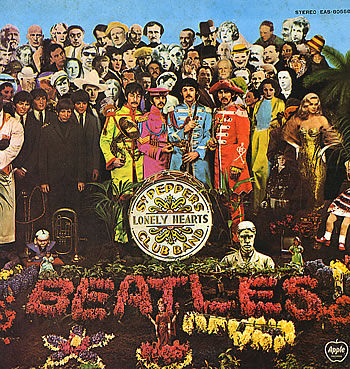 It was 40 years ago today that (another) revolutionary album by the Beatles was released. The first to use dubbing effects (music people help me out here) and toward the beginning of the end.
A hundred years from now, musicologists say, Beatles songs will be so well known that every child will learn them as nursery rhymes, and most people won't know who wrote them…The timelessness of such melodies was brought home to me by Les Bor�ades, a Quebec group that has recorded Beatles music on baroque instruments.
A great article for those of you around the world who do or don't get the music or the passion for this band, that made Funkyslide's Top 10 of 2006, and released a new album decades after their breakup.