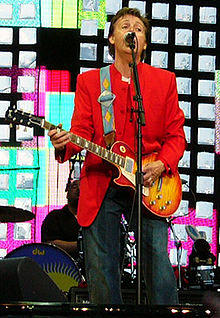 BBC Six has ranked some of the most famous duets in recent memory. Paul McCartney made the list twice – at #1 with Stevie Wonder and #8 with Michael Jackson.
The best duets of all time feature? Sin�ad O'Connor and The Chieftains (Foggy Dew) and #3 is Queen with David Bowie.?
I'm not sure I agree with either the bests or the worsts (what about Avril Lavigne and Lil' Ma), it's more of a debate for the comments. I'll leave making music lists to more knowledgeable folks like Fredo.