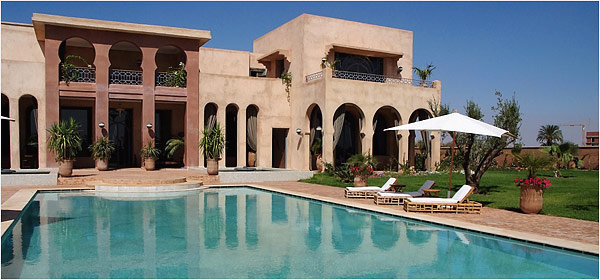 Vacationers and winter-phobes are purchasing up expensive real estate located in Marrakesh's palm groves.
??Ten years ago the Palmeraie barely existed, and the land was almost worthless,?? said Alban Pamart, owner and director of Atlas Immobilier, a Marrakesh-based real-estate agency specializing in expensive properties. But within the last several years, Marrakesh has emerged as a major style capital. ??All the Europeans who wanted a place with prestige and luxury bought in the Palmeraie,?? he said.
An acre of land in this emerging style-capital goes for anywhere between $170,000-$570,000 and construction per foot runs about $125. Even if you can't avoid these prices, Morocco is one of the places in the world you should visit and you shouldn't be scared to; plus your dollar will go a long way there.