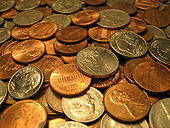 Travel insurance is something that most vagabonds don't consider. CNN writes that you should only consider it if you can't afford to lose what you invested in your trip.
Most comprehensive travel insurance policies offer three types of coverage — financial reimbursement for trip cancellation or lost baggage, medical coverage and emergency medical transportation. You can also buy a la carte coverage from some insurers.
If you ask me, if you'll be homeless after trip expenses, stay close to home or go somewhere cheap and domestic. Most comprehensive plans will run you about 20% of your total travel costs.