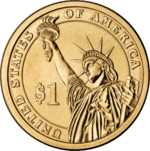 We've recommended some of the best places to travel on a weak dollar and many of you pointed out the comments that you don't have to leave the country to do so. There are plenty of places around the US you can visit to make the most of the falling currency. Here is a list of 8 great places to visit and make your short dollar go a long way.
Chicago – Although O'Hare is a United Airline hub, travel to and from this city is inexpensive. TravelZoo is loaded with holiday airfares you can take advantage of – and if you go in the winter you'll find discount on hotel prices as well. Visit the Sears Tower, the (free) City Art Gallery, or go ice skating in Millennium Park.
New Orleans – The city is still recovering from Hurricane Katrina and tourism dollars are welcome here. Aside from Mardis Gras, there are plenty of music and theater festivals to attend during the mild winters. Keep in mind that some of the places you used to be able to visit are still inaccessible due to Katrina, check out the city's Web page before you plan you trip.
Detroit – Let's face it, this lively city doesn't get any love from potential tourists. Visit Henry Ford's home and museum in nearby Dearborn and get some good Middle Eastern food while you're there. Easily accessible via train and MegaBus, you can even split the trip with a vacation to Chicago. Stop by Detroit's Riverfront before you leave though.
I'd love to hear more opinions from folks around the US. There are plenty of free things to do in many cities overall and flights to and from mid-major cities are cheaper in general. Use FareCast to get an idea if you should wait or buy now to get the best deal on plane tickets or take the bus. If you plan on driving, sleep at airports along the way to save on hotel costs.