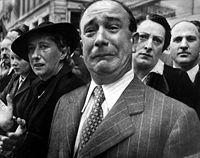 Be prepared to cope with the holiday travel rush by having a contingency plan for the three biggest pains in the ass hassles. MSN has good advice on what to do if you get bumped from a flight, arrive without a suitcase, or end up spending hours at the terminal.
Consider flying with the airlines that bump the fewest passengers involuntarily. In the first half of 2007, JetBlue bumped just 33 passengers, according to the U.S. Department of Transportation [statistics], while Delta denied boarding to more than 11,000 passengers (albeit with three times the number of travelers as JetBlue).
Keep in mind that being polite but forceful will often get you more help from airline staff. If all else fails, keep yourself busy with free online TV shows and movies, get reimbursed for your lost luggage, and scope a good place to sleep in the airport.