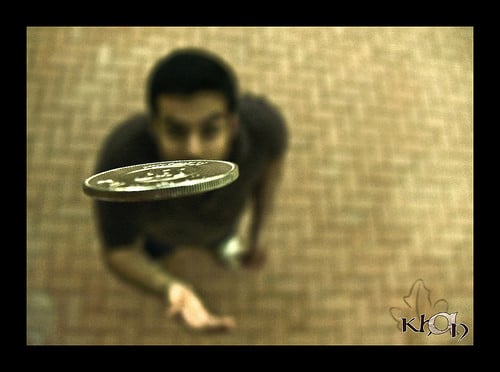 Recently MSN posted 7 ways to travel cheap – a good list that didn't go far enough. Although anyone can benefit from their common sense ideas, the smart travelers will take their advice one step further.
#1 MSN Says: Take A Picnic Basket
Stocking up on mini-boxes of cereal, snacks like granola bars, dried fruits and nuts, and other easily brown-bagged bites like jerky—and eat your breakfast (at least) in the car.
foXnoMad Advises: Cook your own food and create mini meals loaded with fiber for constipation, protien to keep you full, and B-vitamins to give you energy. A few potato omelets with corn and spinach will do the trick for less than 10 dollars. There are a number of ways you can cook these 5 easiest foods to cook.
#2 MSN Says: Don't Pay For Kids' Meals
Kids' meals, meanwhile, may seem a good deal for a measly $3 or $4, but those wee bits of change add up, and what are you paying for the privilege of eating?
foXnoMad Advises: If you are going to get restaurant or fast food, get kids' meals for everyone, even the adults. You'll eat less junk and save money, especially if you aren't traveling with kids.
#3 MSN Says: You Can't Haggle For A Hotel Room
I'm always amazed by travel books that claim you can negotiate the price of a room—each time I've tried it, the desk clerks laughed at me—ho ho ho!—like I was a moron.
foXnoMad Advises: Try to negotiate any prices for hotels, souvenirs, and services by learning to bargain your way to a good price. Ask for corporate discounts, special deals, or simply book a single room in a hostel. You'll get the same privacy without some of the creature comforts for a good price.
#4 MSN Says: Camp To Save Money
You can pack all the camp stoves and camp showers and camp chairs and camp blow-up mattresses you like, but unless it's the way you normally vacation, you're probably not going to get as much use out of it as you claim.
foXnoMad Advises: Sleep in airports if you've got layovers, are on a road trip, or simply need a place to crash. They are found most everywhere, provide security, food, and sometimes Internet connections…all for free.
#5 MSN Says: Stop A Truck Stops
For $5—if the cashier lady doesn't give you the stink-eye and tell you they're for truckers only—you can get a shower and a shave.
foXnoMad Advises: Skip a shower or two if you can, or take a sink shower. It sounds gross, but it's not so bad for a day, faster than taking a few hours to get cleaned up, and safer than most unfamiliar truck stops.
#6 MSN Says: Don't Go To New York City!
Stick to places like Utah, and Montana, and Maine and Tennessee (beautiful, lush, lovely Tennessee!).
foXnoMad Advises: If it's the big city you're craving, go to some other beautiful cities that happen to be cheaper than the Big Apple. Chicago, New Orleans and Seattle are some good options on a weak dollar.
#7 MSN Says: Research Your Hotel Before You Book
One night in Kansas (naturally) my son and I checked into a really fun, zippy place painted in American red, white and blue—but once we hit our room we found cracked walls, a broken TV, no clock or phone, and neighbors who seemed to be running a meth lab.
foXnoMad Advises: I can't disagree with this one. I've slept with rats, roaches, and questionable/possibly psychotic neighbors in sketchy areas of many cities due to poor planning. Aside from the fines you pay for rebooking, you'll also lose time and possibly wind up in trouble. Take the extra 10 minutes to do a background check and don't just book the cheapest room available.
The MSN article does contain some good basic advice, like joining Triple A for hotel discounts. You can dramatically reduce your travel costs by creating a travel budget before your next trip and cooking up a few cheap eats once you reach your destination.
[photo by: K h a n]