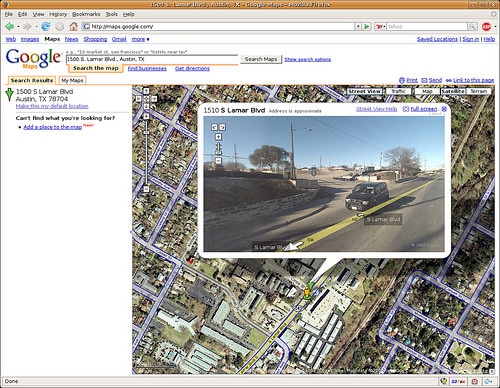 There are many Google Maps mashups (customizations) that can help you get a feel for you next trip. Begin your travel planning with street views, videos, and 360 looks around using the follow Google Maps mashups for travelers
Virtual Video Map – A world map with markers dotted all over the planet with a video from each location.
Satellite-Sightseer – Ariel views from Google maps of many interesting places around the world, including Bill Gate's house, the Grand Canyon, and the Pyramids at Giza.
Virtual Tourism – Not the most intuitive website, but if you click around you'll discover travel videos, and specialized Google Maps of music events, festivals,  sporting events.
Google Maps mania has an extensive list of travel mashups if you haven't gotten enough. After your plans go from virtual to real, display them by creating your own travel map, calculate distances, and get around traffic jams.
[photo by: webg33k]