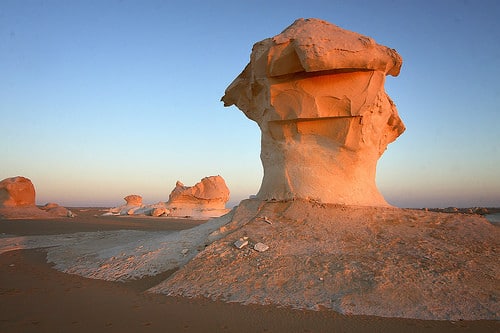 Many people consider the terms "backpacker" and "traveler" synonymous when in fact most travelers have never been backpacking. Although the "backpacking" is loosely defined, most take it as traveling with minimal accommodations, with just a bag on your back.
No matter how you look at it, backpacking invokes the free spirit that genuine travelers search for. If you've never had the experience, these are four countries that are great places to start.
Egypt – Navigating in the Muslim country may be a bit jarring for the unfamiliar, but Egypt is fairly moderate and blending in the large cities there is no different than in Europe. You can find easy and cheap transportation to the Pyramids in Giza and to hike at Mount Sinai (both are well established routes and you shouldn't find too much trouble making arrangements to get there) as well as get a feel for the exotic market places.

Keep in mind that many hotels and hostels, as well as trains, offer good 20-35% discounts for anyone carry a student ID.
As in India, beware of airport scams.

Thailand – You'll be able to find low cost guest houses, hostels, and even bungalows on tropical beaches here and likely meet fellow backpackers. The warm climate also means that you can pack less clothing and bring more small essentials. Thailand is a great mix of bustling Asian city, religious monuments, and rain forest.
New Zealand – Hiking, sailing, and snowboarding are among the varied and plentiful outdoor adventures the Kiwis have to offer. New Zealand is also a well developed, modern country that speaks English – making backpacking in New Zealand very accommodating to new backpackers or Western travelers looking for something more familiar.
Argentina – A great place to visit on a weak dollar, getting around Argentina on coaches and overnight buses is straightforward and doesn't require reservations or much advanced planning. It's relatively safe by South American standards and you can also stop by Peru or Brazil using the highways.
There are many countries that I could have included on this list, and I'd appreciate any suggestions by you experienced backpackers. It's important for first-time backpackers to stick to a single bag and blend in as you travel.
Reminiscing about your first time? Let us hear about it in the comments.