Every Friday over the next three months I'd like to introduce you to a feature of foXnoMad. Helping you make the most out of every post, connect with your fellow travelers, and travel smarter.
Catch up with the latest comments and join ongoing conversations on foXnoMad posts with the recent comments. Many of you who are subscribed to foXnoMad's RSS feed or email updates may not have noticed the display of the 6 last user comments in the sidebar on the right of foxnomad.com as shown below.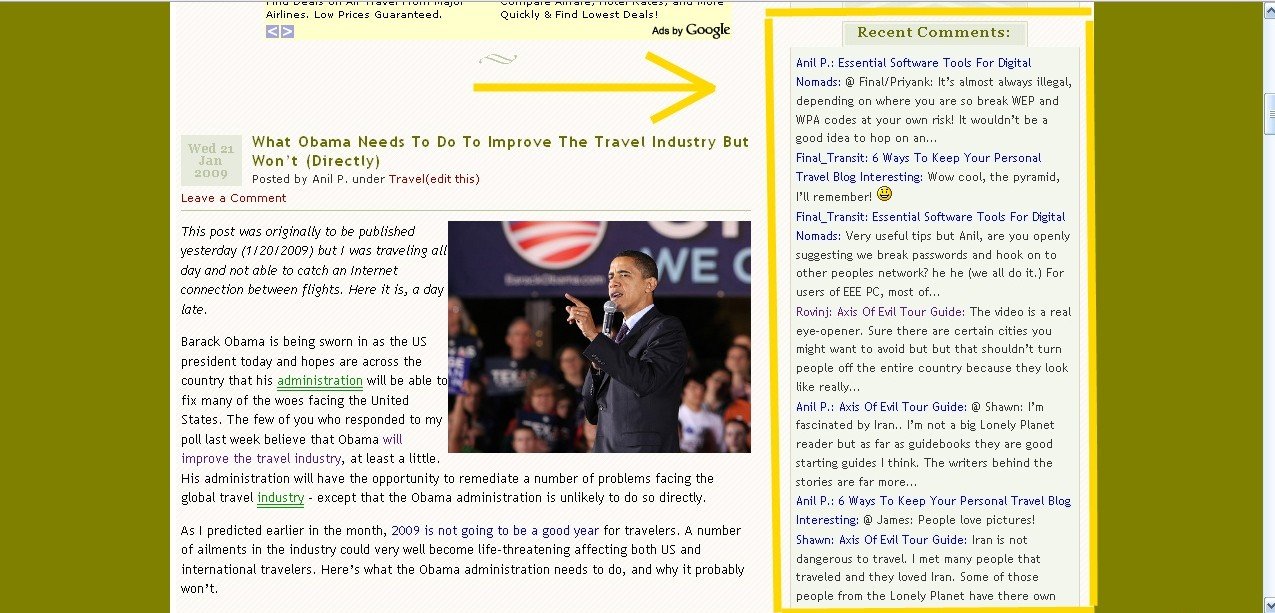 You can follow along some of the most active conversations and add your own thoughts to these posts below.
Your comments help add insight to posts, generate conversations and bring up new ideas, and are a great way to keep in touch with me. They are all appreciated (except spam)!