Another week and another round in the Best City to Visit Travel Tournament 2009. Last week the initial round of 17 reader-submitted cities were voted down to the 8 remaining below. There were a number of close contests, including some small cities edging their larger neighbors (Chicago getting past New York by 1 and Utrecht slipping by Munich).
Cast your votes to determine which cities will be left for the final four in the tournament.
The polls will be open through this Friday, March 13th.
You can take a look at the entire bracket so far below (or see the larger version).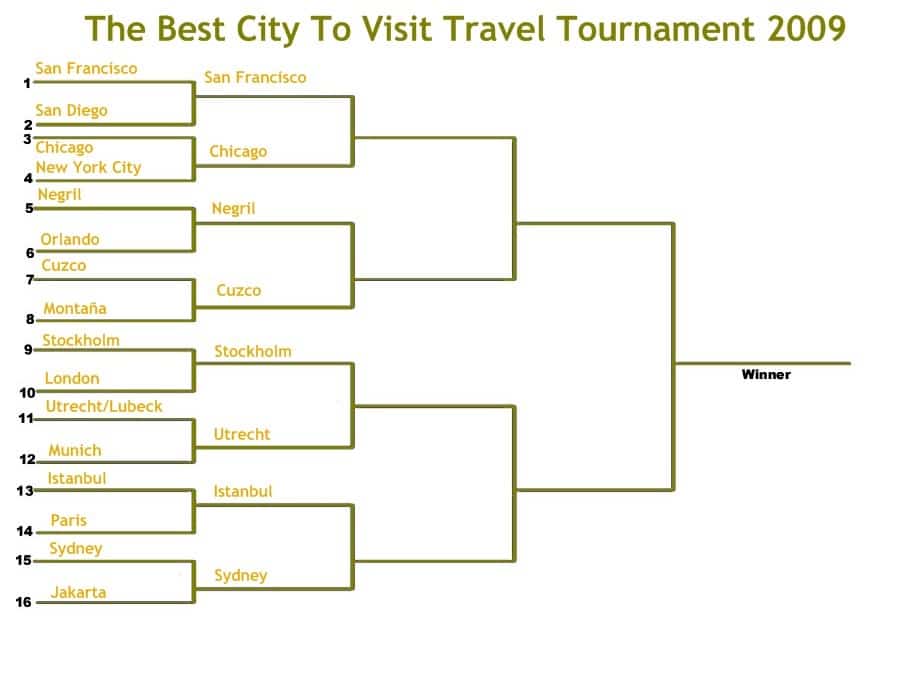 Good luck everyone and thanks to all of you who entered. The winner will receive $50 via Paypal and bragging rights for their city throughout 2009.
Missed this contest? I run a number of large and small contests throughout the year. Take a look at some previous competitions and prizes and stay tuned for the next one by signing up to my RSS feed or email newsletter below.