Chicago and Negril (Jamaica) were neck and neck all last week in the final four exchanging the lead until the very end.  The resort town Negril got to the final by 2 votes and Sydney (Australia) flew by the Dutch surprise city of Utrecht. From now through Friday, March 27th, vote to decide the winner of the Best City to Visit Travel Tournament 2009.
[poll id="36″]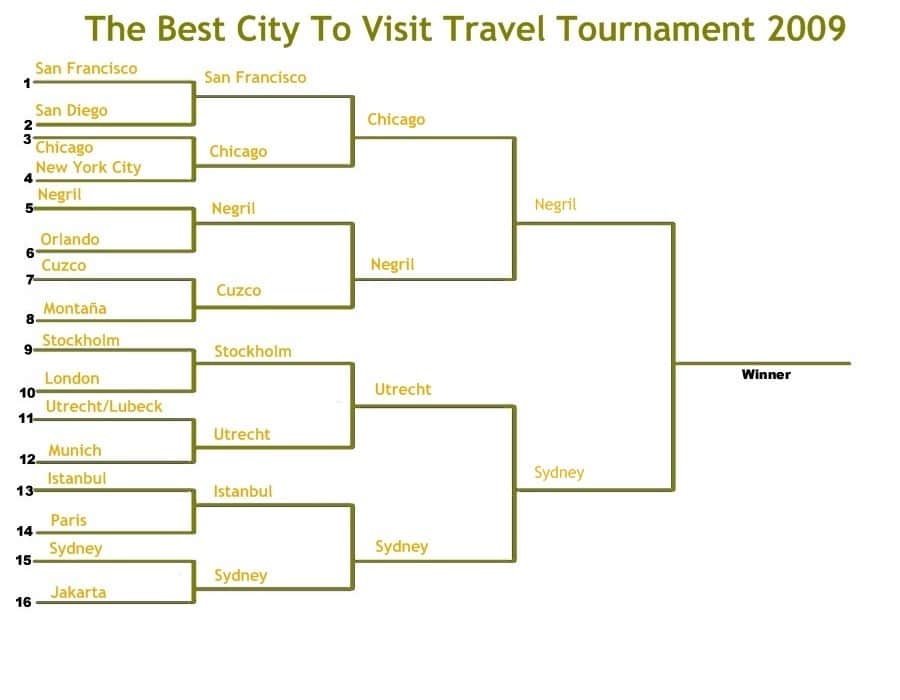 The winner will receive $50 via Paypal and the distinction of nominating the best city to visit for the tournament this year.
Missed this contest? I run a number of large and small contests throughout the year. Take a look at some previous competitions and prizes and stay tuned for the next one by signing up to my RSS feed or email newsletter below.