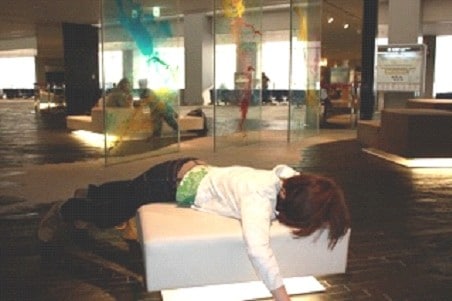 This is a guest post by Mary, who writes Mary and Sean's Adventures Abroad. She's a world traveler who got bitten by the travel bug at a very young age as military child living in Europe.
Do you ever suffer from post-travel blues? You know, it's that awkward dreadful transition time back at home, especially after an exhilarating vacation abroad somewhere.
When I am out there in the world, my senses are on overdrive nonstop. In addition, I am more willing to take chances, and I get hooked on the thrill of some new unexpected event that day. Whether returning from a week long resort trip to Mexico or a six-month work assignment in the Czech Republic, reintegrating to my usual routine after all that can seem, well, plain old boring. Can you relate?
Over the years, however, I have learned some strategies to lessen the shock of stepping into pre-trip existence again. These tricks are tried and true, and they absolutely help extend your travels way beyond the return flight home.
#1 Send Postcards To Yourself
Just as if you were writing to a friend, describe in detail what you did that day and how you were feeling. Given the unpredictable postal systems around the world, you never know when it might arrive and surprise you.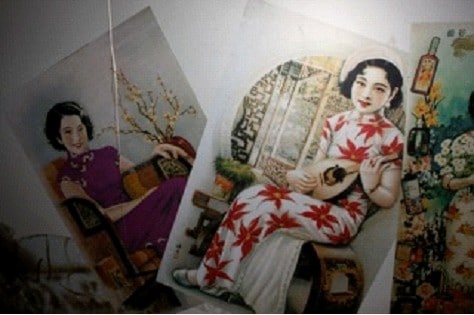 #2 Meet a New Person On Your Trip and Keep in Touch
This tip has been one of my favorites through the years. What's a better way to keep your trip going than to forge a new friendship from it? It is often surprisingly easy to bond with that fellow traveler who slept in the bunk next to yours and had to listen to the same loud snoring from someone else. Sometimes I cannot believe I am still in touch with a person I met at a hostel in Cape Town in 1995.
#3 Buy Local Ingredients to Recreate Food Enjoyed During Your Travels
I have bought jars of dulce de leche in Argentina to make homemade alfajores in my own kitchen, fresh nutmeg pods from Malawi to spice up my banana bread, and Turkish apple tea to sip alongside a book some afternoon. Need a little vacation escape? Look to your spice rack!
#4 Purchase Inexpensive Items You Are Likely to Incorporate Into Your Daily Life
I used to buy souvenirs to rest idly on a coffee table or hang on a wall, but after awhile, I rarely even noticed them anymore. Then I realized I was much more likely to use some wooden salad tongs from Namibia or coconut soap from Hawaii. I get a little trip reminder every time I wash my hands or toss a salad.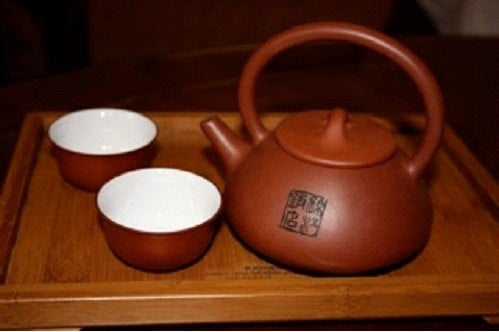 #5 Educate Yourself After the Trip
An avid traveler, my mother taught us to learn about countries before a trip to build anticipation and understand the context of what we see, but why stop there? We always feel a stronger connection to a place after knowing it with our own senses, so relive your trip again by reading books about it, paying attention to the international news, or simply watching a popular movie. After a trip to Shanghai last year, I watched any movie I could find that took place there. If you are anything like me, you get excited to recognize obscure landmarks in a film and think, "I stood exactly right there!"
#6 Attend Local Community Events About That Favorite Place
Participating in local hometown events is a great way to experience some of the flavors or sights of your travels, and meet other people who love a destination as much as you do. Did you visit the Greek Isles for your honeymoon? Most average size cities have some kind of Greek fest with music and food at least once a year. Moreover, libraries, education centers, art museums, and even churches are often unexpected venues for all kinds of cultural events.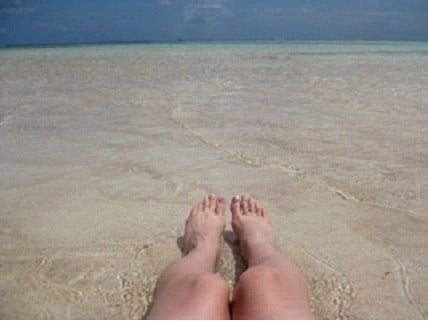 #7 Create Blog Posts, Video Travelogues, and Photo Collages to Share With Others
Or if you are like me, save them for a rainy day.  One of the best ways I know to bring a trip home with me is to edit pictures, make fun short movies, and write about it. These rituals help me process the whole experience on varied levels. On one hand, chronicling a trip helps record details often soon forgotten, and these details have a way of jogging other details. In this way, the whole memory stays alive. On a broader level, recounting a strange or funny story (if only to myself) helps me understand the world a little better and how I operate within it. In either case, there is nothing better on a lazy afternoon than opening up a journal or photo album and indulging in a bit of "Oh, remember that great time I…"
Traveling for Mary has been an important and nonnegotiable aspect of her life ever since. Friends think she's indulgent with all her trips around the world and quest to experience different cultures, but for Mary, apart from family and learning, it's her reason for living. She's lived abroad as a student in Mexico, a Peace Corps volunteer in Namibia, and a Nato Partnership for Peace teacher in the Czech Republic. Mary currently lives in Okinawa, Japan, where she's eating her way around Asia.
Thank you again for the excellent guest post Mary!