You've probably flown in an airplane, ridden in a boat, and taken a train somewhere in the world but never have hopped on the back of a motorcycle for a single road trip. There are of course a number of motorcycle riders and drivers who have and you should be one of them, at least just once in your life.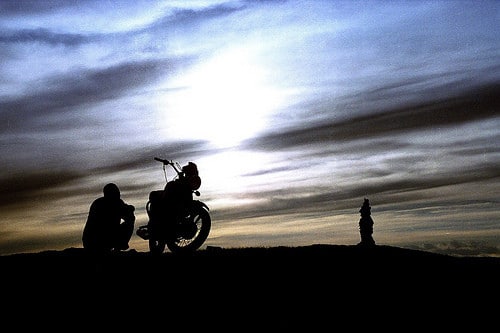 Riding a motorcycle across an open road from one destination to the next is the modern-day equivalent of setting off into the sunset on horseback. Let your fear and the thrill put you on two wheels and not keep you from it.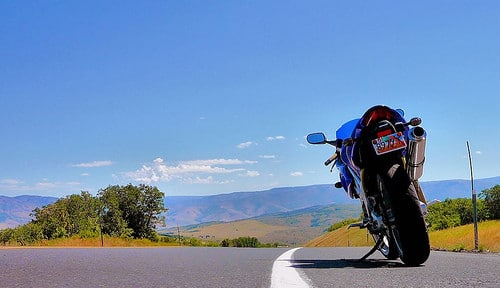 A Motorcycle Connects You With The Road
Like no other form of travel a motorcycle connects you with the road in a way that a bicycle, or even walking can't. It's the travel experience firsthand on a macro level. Ultimately your own fate and route are in your own hands on a motorcycle. Your senses are heightened both due to anxiety and the need to be highly aware and responsive to your surroundings. You'll notice things on a motorcycle you never would in a car.
There are no distractions, no chance to check emails on your hacked iPhone, no windows to drown out the noise, and certainly no heat or air conditioning. All you have to focus on is the travel at hand.
Traffic Is Easier To Get Around
Depending on where exactly in the world you are, being on the back of a motorcycle gives you access to narrow back roads, the space between cars, and in some places, even sidewalks. You'll be more mobile and able to sneak your way through even the worst traffic jams on a bike. At worst you can simply pull your bike up on a nearby curb and check out some of the local restaurants or just hang out until the heavy rush passes.
You're Nervous About It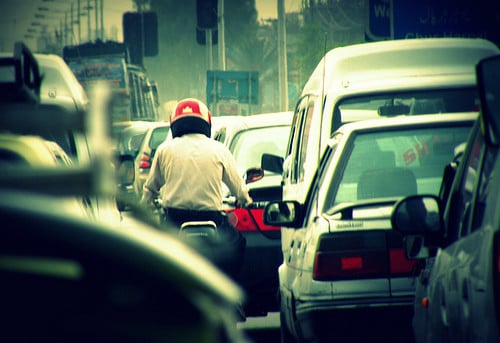 The more you travel the harder it can be to evoke that same sense of danger and excitement you had when you first started seeing the world. Anytime you jump on a motorcycle you'll feel a thrill knowing that only traffic stands between you any anywhere you want to go. Even a casual trip around town is made more interesting on a motorcycle.
The element is different. People are closer to you and there are no barriers to the outside world. You and the bike are the outside world.
You Can't Deny It, It's Cool
Hop on the back of any motorcycle and you'll instantly feel like a road warrior. Motorcycles evoke a sense of nostalgia, adventure, and danger. You can add these elements to any trip while traveling anywhere in the world simply by changing your mode of transportation. No matter where you are a motorcycle can have you channeling Marlon Brando in The Wild One or any number of other great motorcycle movies.
Be Inspired
If you're still on the fence about your next road trip, watch some of these DVDs to inspire your inner gypsy.
The Motorcycle Diaries – Che Guevara's legendary trip through South America with his friend Alberto Granado on their motorcycle, La Poderosa ("The Mighty One").
Long Way Round – Ewan McGregor and Charley Borrman traveled from London to New York on motorcycle in 2004 and Long Way Round is a documentary of their travels. One of the most inspirational travel stories I've every seen.
Easy Rider – Two hippies (played by Dennis Hopper and Peter Fonda) take a road trip on motorcycle from Los Angeles to New Orleans. Beautiful scenery and invigorating music to go along with a wild story.
Of course you'll need to learn how to drive a motorcycle and if it's only going to be a one time event I'd recommend taking one of several great international courses which I'll be posting more about next week. Learning to drive a motorcycle is a several day task (with a good instructor) and an excellent addition to your pre-trip plans. Having the ability to get on a motorcycle after that is a another way to harmonize planning and spontaneity, and reconnect with any open road.
[photos by: Jeff Bauche, jotor, Shaheer Shahid]