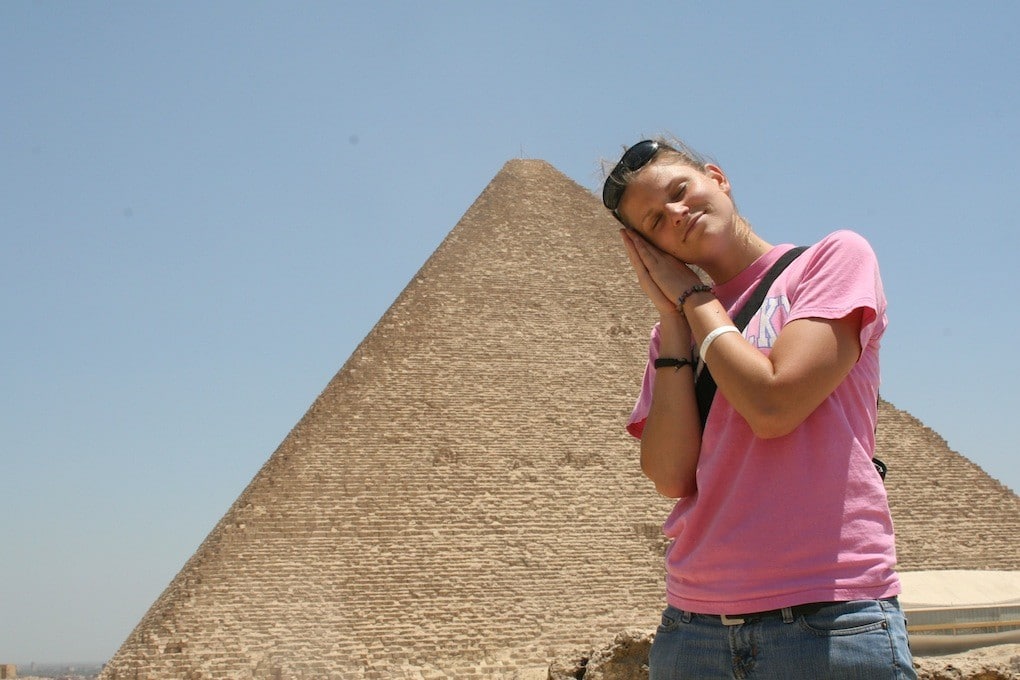 It never ceases to amaze me how active contest voting gets close to the deadline and it was Lindsay Dever's photo #6 from the Pyramids in Giza that took the top spot. The Cheesiest Travel Photo Contest Part 2 winner will receive $150 cash via Paypal. The second place winner, Zhiqiang and his wax sumo buddy will be getting an iPod nano. Stephane, I've got a $25 Amazon.com gift card for you. I don't think you'll have to split it with any crazy Romans though.
All three prize winners have travel blogs and you can read more about Lindsay, PassportChop, and Spageau on their respective websites. Below is the final vote count.
Thank You
I'd like to thank all of the participants, your photos were wonderfully cheesy. For those of you who missed this contest I've got another one (with a different topic) coming up and I'll announce more details mid-February. As for the cheesy travel photos, I got so many after the deadline I might have to do a part 3 in June. For that contest I'm hoping to secure a trip to Iceland as one of the prizes.
Your Thoughts
Since this is the second time I've run this particular contest I'd like your feedback for future competitions. I'd appreciate your opinions on the following:
Contest prizes
Selecting the winners
Any improvements or changes you'd like to see
To keep up with future posts you can follow me on Twitter, sign up for my bi-monthly newsletter, or subscribe to daily updates below.