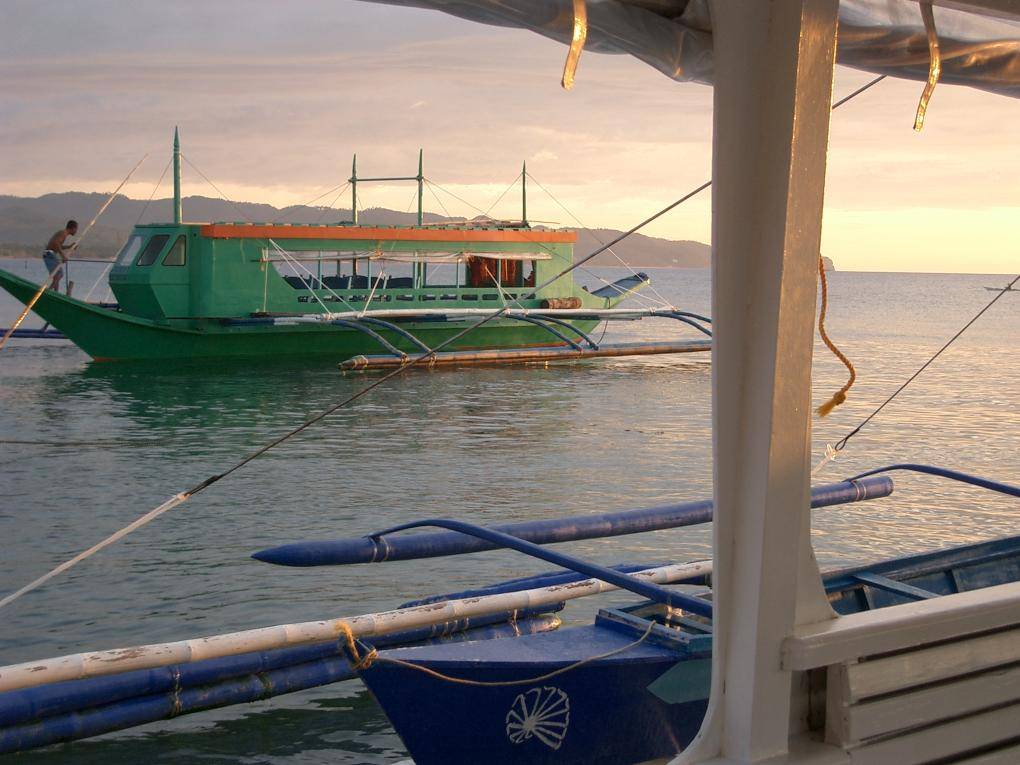 Boracay is an island south of Manila in the Philippines and very popular with both tourists and locals alike. It's grown in popularity over the past few years although for the most part, it's not crammed with people like other well known Southeast Asian beach destinations. Boracay, which I visited back in 2006, is one of 5 popular tourist destinations that won't disappoint you and one of my favorite places in the world.
These small boats shuttle people to and from the small airport (about an hour flight from Manila) to Boracay island. You'll have to carry your bags over your head to get to the boats and the ride is about 10 minutes. To best avoid the crowds and get great deals on hotels and fights, plan your trip to Boracay right before the rainy season in the first week or two of May.
Here are some more images from Boracay and around the rest of the Philippines.