In Part 1 of The Ultimate Guide To Traveling Internationally With Your Pets you learned that most of the work you have to do takes place well before you ever get to the airport. Once the paperwork is out of the way it's time to book a flight and actually take your trip with cat or dog in tow.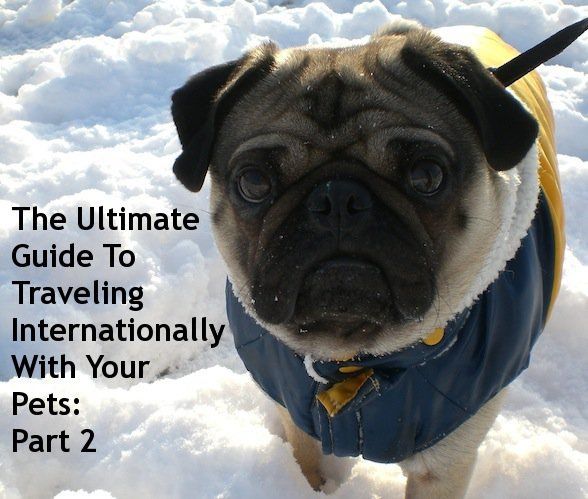 Booking A Flight With Pets – Including Expected Costs
Begin searching for your flight tickets as you would any trip without pets; about 2-4 weeks in advance without booking anything just yet. Also, I strongly recommend you stick to a single airline, even if it's more expensive. Each airline has various requirements for the transportation of pets, plus you want as little switching along the way as possible.
Direct flights are also ideal – they tend to cost more but are less stressful than multiple flights for your pets.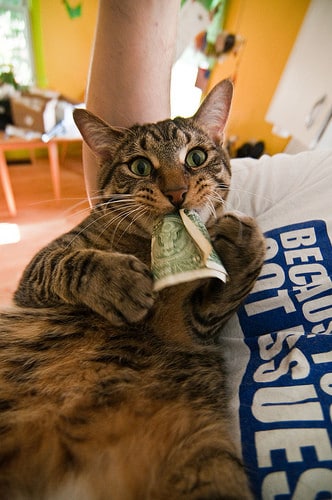 Once You've Found The Right Flight: Step By Step
Go to the airline website and find out what their pet policy is.
Look specifically for crate dimension requirements, booking deadlines, and beware of airline breed restrictions. (That last point is especially important if you have a dog with a reduced snout like a boxer or a pug. Some airlines won't fly them due to their breathing problems which can be amplified in pressurized airplane environments.)
Based on that information decide if your pets can (or should) be with you in the cabin. Here are the differences between traveling with pets in-cabin, as baggage, or cargo.
Call the airline directly and let them know that you'll be traveling with pets. Usually if your pets are not going to be in the cabin, you can book before, and then call to let them know. For in-cabin pets call before booking anything.
Typically only two pets are allowed in the cabin on any given flight so let the airline representative know that's your intent. Also let them know the dimensions of your crate or carrier, breed specifics, and ask what the additional costs are.
What It Costs To Fly With Pets
Putting aside for the moment any additional costs, like visits to the vet and new crates, an in-cabin pet generally runs anywhere from $100-150 and animals checked as baggage about $150-250. Some airlines charge you per kilo of the total carrier-pet weight and you will (almost) always pay any pet costs when checking in; not when you book.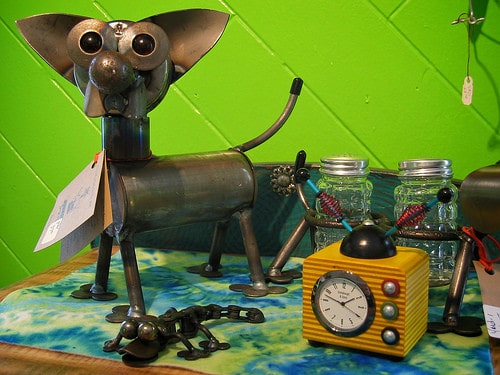 24 Hours Before Flight Time
Every pet is of course different, but stop feeding them around 12-24 hours before your trip and go easy on the water several hours before flight time. Being hungry is inconvenient but a full bladder or crate full of poop at 10,000 meters is worse.
Pack enough food to feed your pet for the first day or two of after arrival.
Have a favorite toy or chewing bone for your dog's crate. Make sure the bone isn't real (synthetic only) and that the crate contains no grass, hay, or any food items.
It might be difficult to find a pet store with everything you need right away so best be prepared – and don't forget your pet's vet and medical records!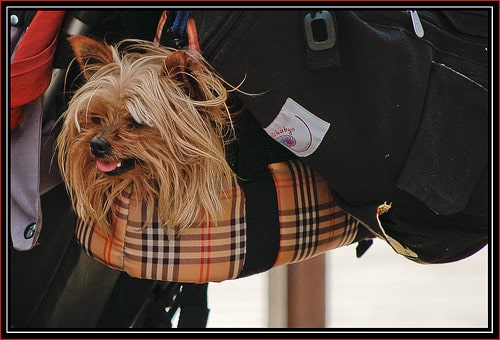 Checking In At The Airport
The process for checking in with a pet is slightly different than when you're traveling human-only. You'll get to the counter, show the required documents for your pet, and pay all of the additional booking fees. Your pets (in crate) will also be weighed, which is why you shouldn't lie about Fido's extra 5 kilos.
Hopefully you're prepared with a leash or are comfortable holding your traveling cat, because the crates are run through an individual X-ray. Pets don't go through the machines themselves so you'll need to hold on to them for a few minutes while security does finishes its checks.
Pets traveling in-cabin with you will need to have their carriers go through the X-ray machines at the security line. Usually you can hold your pet as you walk through the personal X-ray machine; ask the airport staff to confirm.
Pets being checked as baggage should have 'special cargo' or 'live animal' tags added to their crates; make sure they're there before the final check-in.
Here's the process of taking a small dog on a plane.
Once security is done, your pets will be checked-in and you won't see them again until you land at your final destination. Upon arrival at the airport your pets will be brought to you at the baggage claim by airline staff.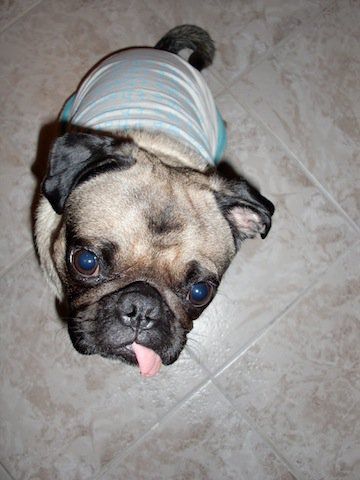 Arriving At Your Destination And Going Through Customs
Most travelers with pets worry about this part, customs at arrival, most when thinking about traveling internationally with their pets. In fact, it's generally the easiest part, assuming you've got all of your vet papers and required documents in hand. It's usually less hassle traveling from the US or Europe to other places but if you've met the requirements, customs is often a quick glance-and-go process.
A Few Other Pet Travel Tips
Hopefully at this point you're beyond customs and well on your way to your new home or vacation spot. Your pets will be stressed but these feelings pass quickly once a daily routine and the comfort of home is established. If you'll be traveling anytime relatively soon after this, don't neglect to make those vet appointments for the next stop. Fortunately, this seemingly formidable process becomes much easier after you've gone through it once, for both you and your pets.
[photos by: Big Dubya (cat eating dollar bill), Ross Belmont (dog clock), racieur (traveling dog in carrier),