It's Thanksgiving time for all of you in the US, and while I'm not there, it's going to be an exceptionally slow week across the Internet, including foXnoMad and my other sites. That being the case, I'm taking the opportunity to work behind the scenes and enjoy a mini-break this week. foXnoMad tends to follow a US holiday schedule since many of you happen to be there – but before you run out the door from work, I'd appreciate you taking a moment to help support foXnoMad on Facebook.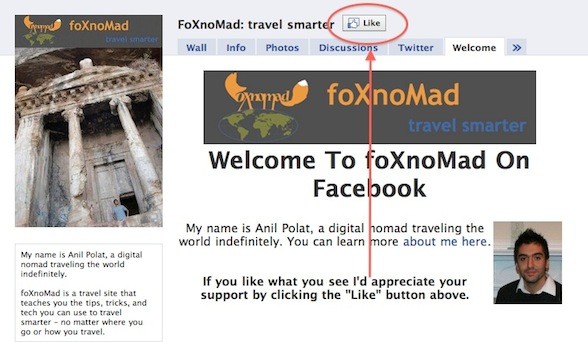 Help Support foXnoMad On Facebook
Clicking the "Like" button on this page gives you occasional updates on how to travel smarter while also giving us another good way to keep in touch. Liking foXnoMad on Facebook takes only a second and if you do, thank you for the support and encouragement. As always, if there's ever anything I can do to return the favor, feel free to email me.
The Ultimate Tech Guide For Travelers Coming Next Week

The first of several ebooks I'll be releasing over the next few months will be out next week. The Ultimate Tech Guide For Travelers will be more than just digital text however – it's a living and breathing ebook that will be alive like no other. Those of you interested to learn more (and win a free copy) can do so on my aforementioned Facebook page.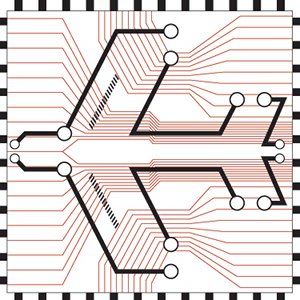 New Logo For Tech Guide For Travel
My friend Erickson Foster who designed foXnoMad's new logo a few months ago brought his creative talents to my Tech Guide For Travel site. Check out the top of the page for the spiffy new logo and header.
More Site Tweaks And Changes Coming
To say I like keeping busy even when I'm relaxing is an understatement. You'll notice a few tweaks to the sidebar that are slowly being rolled out and an ebook store that will be coming soon as well. There will also be a mobile version of foXnoMad in the next day or so to make it easier to read from your iPhone or other mobile devices.
A few more changes in the works include:
Better navigation of recent posts, most comments posts, and individual posts categories.
Organizing posts so they can be searched by country.
Once I wrap up these projects I'll be moving at a faster pace (physically) and heading to Cyprus, Syria, and a few other nearby countries. In the meantime I'd love to hear any upcoming travel plans you may have for Thanksgiving or otherwise wherever in the world you happen to be.