I'm excited to reveal foXnoMad's new logo today designed by my good friend Erickson Foster. Ever since I overhauled the old look of the site a little under two years ago I've been wanting to update the logo as well. I am happy to be able to share this one with you.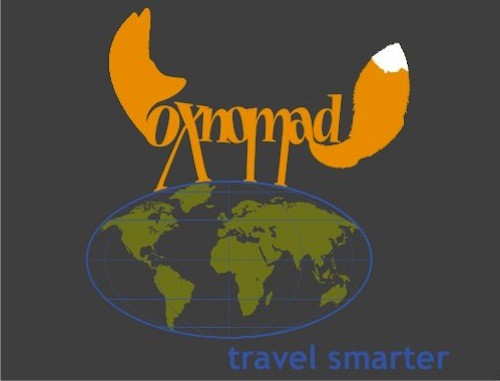 Those of you who might be in need of graphic design work can get in touch with Erickson directly via his profile page. Here's a little more about him:
I've been in the creative world for as long as I can remember. As a kid, I would sit around most of the day and just draw random things until all my paper was gone! Anything that involves creativity very quickly grabs my attention… Music, architecture, fashion, you name it. I started Blakleif Creative unofficially in 2006 and am now putting many plans into building the service into more than just a "hobby" of mine.

Most of the services I've offered thus far have been all print media: book covers, brochures, logos, etc. I'm hoping, much sooner than later, I will be able to offer web, multimedia and some 3D work. My main goal is to offer very simple and elegant solutions to even the most complex challenges.
Other Updates To foXnoMad
I've finally gotten around to updating my About page which had grown a bit stale and out of date over the past 18 months or so. (Still need to change that picture though!) Additionally, I reorganized my posts and have made it easier to search through them by country. You'll notice the main menu bar atop now includes the countries directory as well as a direct link to my travel videos.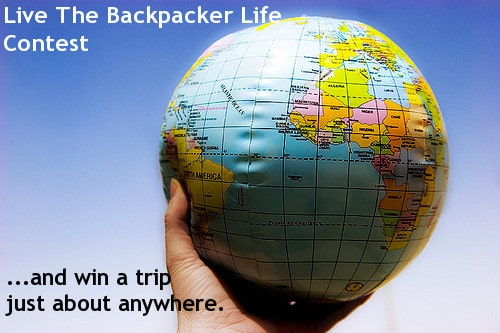 Live The Backpacker Life Contest
In case you missed it last week, I announced my Live The Backpacker Life Contest. I hope that you'll consider creating your own travel video and entering to win a trip to most anywhere you want in the world. I'll also be covering a week's worth of hostel accommodations in addition to the airfare and can't wait to see what your creative minds come up with.
Currently I'm working on my second eBook which will focus heavily on travel technology.
It will be the hacker handbook you're looking for to become a traveling digital master anywhere on planet Earth.
I hope to have more information about it for you next week but until then you can check out my first eBook, Overcoming The 7 Major Obstacles To Traveling The World, which turns one year old this week.
End Of Guest Posting Hiatus (Almost)
I haven't been guest posting in quite some time as I've been working on a number of other writing and computer projects. That hiatus will be coming to an end sometime in October so if you're interested in a guest post from me, feel free to get in touch. If you've written a guest post for me especially, I'd be happy to return the favor. Of course, I'm always open to reviewing guest posts as well, preferably ones that are on a specific topic and help others travel smarter.
Keep in mind I don't accept any guest posts with commercial links, links in the content (unless it goes back to a travel blog and is approved), or corporate guest posts.
My Personal Travels
As those of you subscribed to my bi-monthly newsletter already know, I'm settled in my new home base of Fethiye, Turkey for the next nine months. During that time I'll be traveling around the Middle East, with Syria, Jordan, and Lebanon most likely in my immediate future. I'd love to hear any tips you might have on those places and do let me know if you'll be in any of those countries over the next few months. It would be nice to meet you in person!