The Elite 8 of The Best City To Visit Travel Tournament was a series of upsets for the most part, with strong favorites Istanbul and Jerusalem being bumped out by the smaller Porto and Chaing Mai. Rio also moved on to the Final Four, quietly yet again, although now all eyes will be set on the Brazilian city against the Prague powerhouse. (Register to vote now.)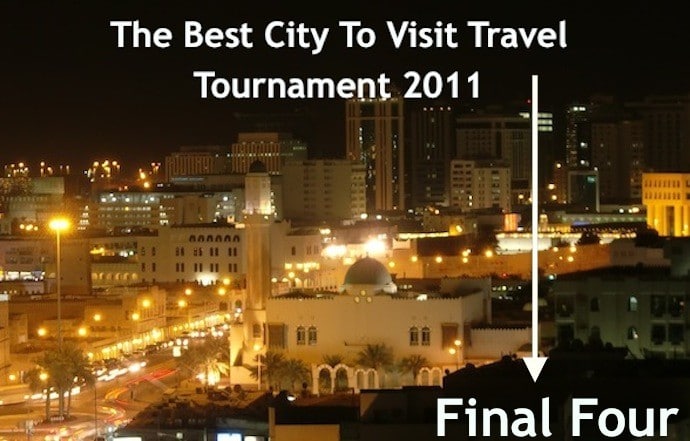 It's now crunch time and up to you to decide the two cities that will face off in Friday's Championship. Porto or Chiang Mai – Prague or Rio de Janiero; you've got two days to determine who moves on. There can be only one best city – polls are open until this Thursday, March 31rst at 6pm US EST. You must register to vote – good luck everyone! (Email and RSS subscribers will need to click through to this page to vote.)
You can view the entire tournament bracket in full size or click the image to view in wide-screen.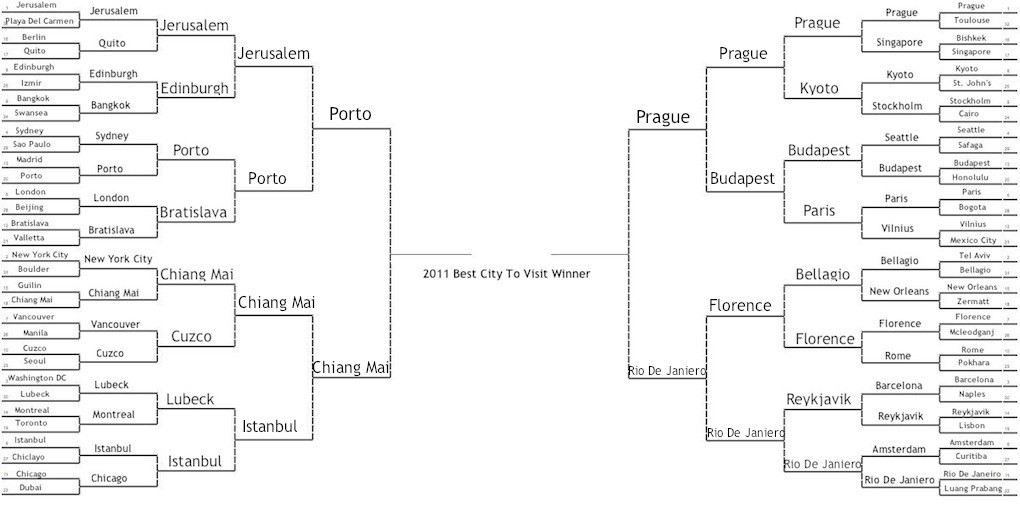 The Final Four round is a short one, so get your votes in quickly! The Championship kicks off early this Friday, April 1rst.
Don't worry if you missed this contest, I run several throughout the year. You can be the first to find out about the next one by signing up for my email updates, RSS feed, or bi-monthly newsletter.