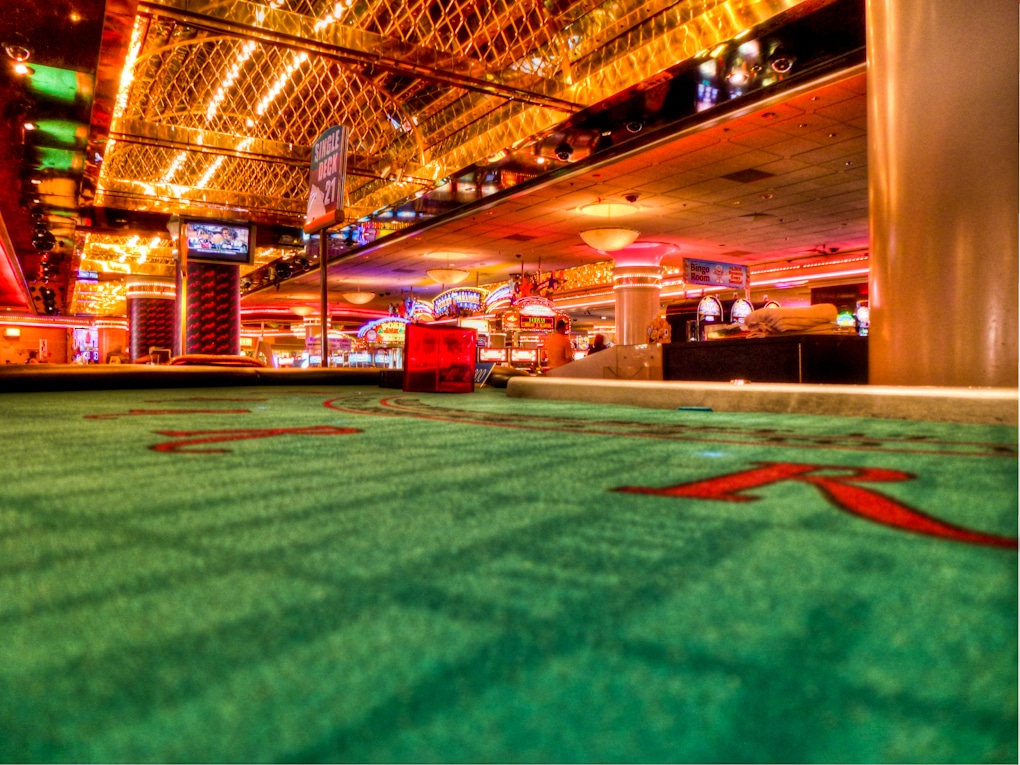 Throughout its short history as a city beginning in 1829, a lot of people have bet on Las Vegas and lost. Beginning with the Southern Paiute native peoples' displacement during the mid-1850s, the Mormons tried their hand around the same time in an attempt to make Las Vegas a refueling destination for western travelers. That idea lasted 2 years before the environmental hardships created enough tension to split up the inhabitants.
It wasn't until Benjamin "Bugsy" Seigel, a Genovese crime family associate, was lured to the area around Las Vegas in 1937. Seigel was originally sent to there to create illegal entertainment opportunities for the thousands of workers building the Hoover Dam in 1934. That was a much riskier venture than Seigel preferred, rather deciding to use Nevada's legalized gambling laws to create a lucrative, legitimate business front.
  Five Families: Rise, Decline, & Resurgence of America's Mafia Empires
The Great Depression and World War II both created the economic incentives for Nevada to further liberalize its gambling laws and gave Seigel the momentum he needed to seek investment from various mob bosses. Motivated by greed, the investments by Charlie "Lucky" Luciano and others were huge, topping out around 6 million dollars. And Seigel made sure to spend every cent of it on his casino The Flamingo. Although the old adage goes you can't cheat a cheater – that's exactly what happened to Seigel. Organized construction workers ran up costs nearly 10-fold mostly by not delivering supplies but making it seem as they though they had. Unions, being manipulated by other crime families, went on strike to delay construction or simply be used as bargaining chips.
It also turned out that Seigel was stealing money from the investments he had received, quietly stashing some of it away in foreign banks. When investors found out – it was the financial success of The Flamingo that would determine Seigel's life. In a rush to get The Flamingo open, Seigel neglected to finish the hotel, but threw one of the most expensive grand openings in the world. Celebrities chefs, actors like Clark Gable, and entertainers were brought in from around the globe.
The press was incredible – the stars were the biggest – but nobody else showed up. It was right after World War II and few people had the expendable cash to spend. And the celebrities couldn't stay at The Flamingo since there weren't any rooms.
Approximately 6 months later however, the glamorous press coverage along with a rapidly improving economy made The Flamingo a gold mine allowing Seigel to payback nearly a quarter of the loan. By that time though, he had stolen too much and made too little. Bugsy Seigel was killed by gunfire in his home on June 20, 1947 – just 5 years before 10 more casinos opened and the Las Vegas strip was born.
Much of this Las Vegas history is covered in great detail in the book Five Families, a fascinating read about organized crime's relationship with the United States over the 1900s.